Five Ways to Break the Rules this Thanksgivukkah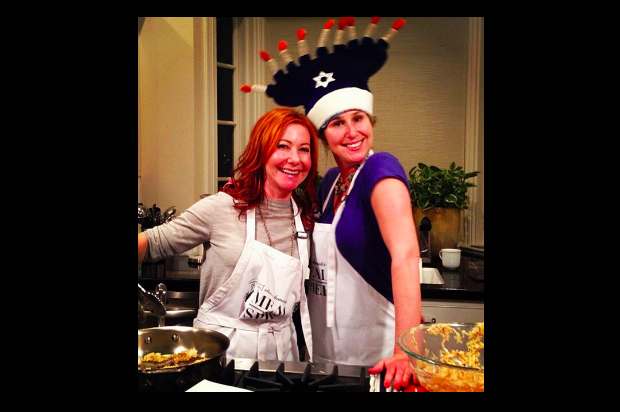 1. Start with Latkes, Put Your Guests to Work and Dress Like an Idiot!
The latke is best, by far, right out of the pan, after it has rested for only a moment on paper towels which soak up some oil. When they are part of the main course they are inevitably room temperature, greasy and limp. GROSS! By serving them as appetizers, they can be eaten fresh, as designed by God.
Don't slave in the kitchen while everyone else is in the living room. Make the kitchen the room to live in! Set up a self-serve wine corner or cheese plate…it will entice them in. Who cares if you have a small kitchen, get crowded in there! To start the process just stick tongs in someones hands and push them towards the skillet. Give necessary instructions. Some are going jump to help, while others will just stick around to eat. Either way is good and will ensure a fun evening.
Kids love to be involved too. Last year I had 6 year-old Zachary and 4 year-old Jessica shape the latkes on a plate away from the skillet and then use their tiny fingers to sprinkle salt on the finished ones. They then "played waiter" and passed them around. Since their Auntie Elana was frying latkes with a menorah hat on her head (the year before it was dreidel ears), the kitchen atmosphere was immediately one of play and fun and they couldn't wait to participate. I'm making good yentas and menches of them!
This year for Thanksgivukkah eat Latkes with Butternut Chutney. Get recipe here.
2. Gravy Gone: Au Jus for Jews
Ashkenazi Jews are high on the list of people with gluten-intolerances. At the very least we have allergies. Since gravy is made from adding white flour (a gluten-containing common allergen) to the delicious pan juices that drip from the roasting turkey, skip this step! Your turkey will not only be healthier, lighter and less allergy-causing, it will also have a more pure and delicious flavor. Trust me. To learn how to make the EASIEST Turkey Ever, au jus (with yummied-up pan juices) click here.
3. Don't Pretend You Know How to Carve a Turkey.
Chances are you are not in the 1% of the 1% who knows how to do this job with Grace Kelly elegance. It gets messy and messy tastes good. Own that. When the bird is done and golden to perfection, shamelessly parade it around the house so everyone can see. Feel free to tell people how wonderful you are for cooking such a fine looking bird. Then take it into the kitchen with some guests to keep you company, start carving away and eating bits right off the bone! Those are the most flavorful bites. Too see my tricks for beginners' Turkey Carving click here.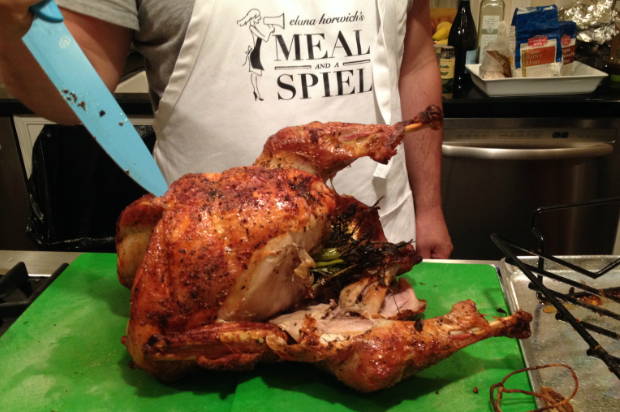 4. Finish with Cranberries
If I were the ruler of Thanksgiving, and in some circles I am, I would have cranberry sauce served with dessert. Refreshing, sweet and tangy, it cleanses the palate after the meal. It's made with fruit and sugar, in my case honey, and that says to me "dessert!" Serve it with ice cream (my favorite dairy free brand is Coconut Bliss). It's also delicious next to pumpkin pie, some whipped cream or served plain. Get the recipe for mine here.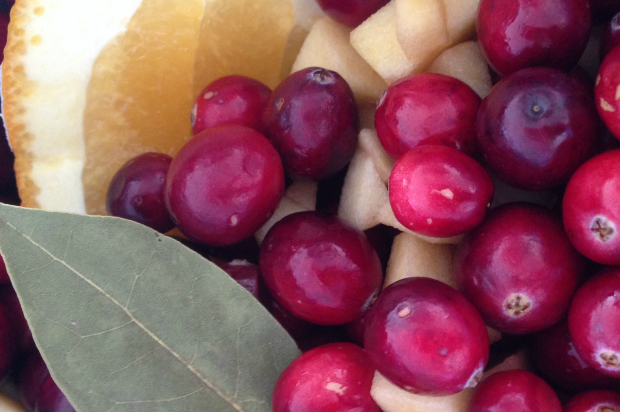 5. Don't Put Sugar in Your Desserts. Seriously.
On Thanksgiving people feel it is necessary to feed their guests the most fattening unhealthy food,  as if this were  a celebration of something. No one can celebrate anything if you're all kvetching about being too full. You know the routine.
Go deliciously healthy. It's not for the sake of calories. It's about energy.  After a big meal, sugars are going to send everyone into a food coma and then home. All that work for no play afterwards. Do everyone a favor and keep sweet levels low. Use minimal amounts of raw honey or agave so the true flavor of the dessert itself can be tasted. Here is my amazing just-sweet-enough gluten-free Pumpkin Pie and Pumpkin Bread.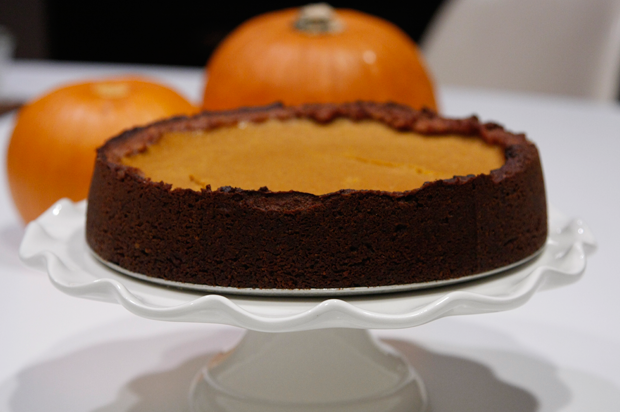 TAGS: Hanukkah, Thanksgiving