About Elana
Elana was recently voted Favorite Female Difference Maker in Los Angeles and was featured in Locale Magazine in August, 2016. She has appeared on Good Day LA, KCAL, KNBC and KTLA as an expert on healthy holiday cooking. She is a regular contributing writer for the Jewish Journal of Greater Los Angeles and is the Recipe Expert on Dr. Mehmet Oz and Dr. Michael Roizen's YouBeauty.com. Her recipes have appeared in the Huffington Post, on The Daily Meal, and in newspapers throughout the country.
Born to parents who defrosted, Elana began cooking as a young child because the kitchen was the only place in the house her mother couldn't find her. In her 20's, Elana lived in Italy for nearly five years where she was captivated by the cooking sensibilities of the Italian mammas and has been learning from them ever since.
However, Elana's passion for authentic Italian food was challenged by her allergies and food sensitivities. Thus, for the past 15 years Elana has been pro-actively educating herself about the impact of food on the body and with that knowledge has created coveted recipes that relish the healthy and triumph in flavor. She taught her first cooking class in 2010 per the request of friends who begged her to teach them to cook. Following the great success of the class (everyone demanded she teach another one, and yet another), Elana founded Meal and a Spiel, a private cooking school based in LA that empowers students to be fearless in the kitchen and to cook healthy food that doesn't sacrifice flavor. Today, Meal and a Spiel has grown to select cities on the East Coast and Elana's classes will soon be available online.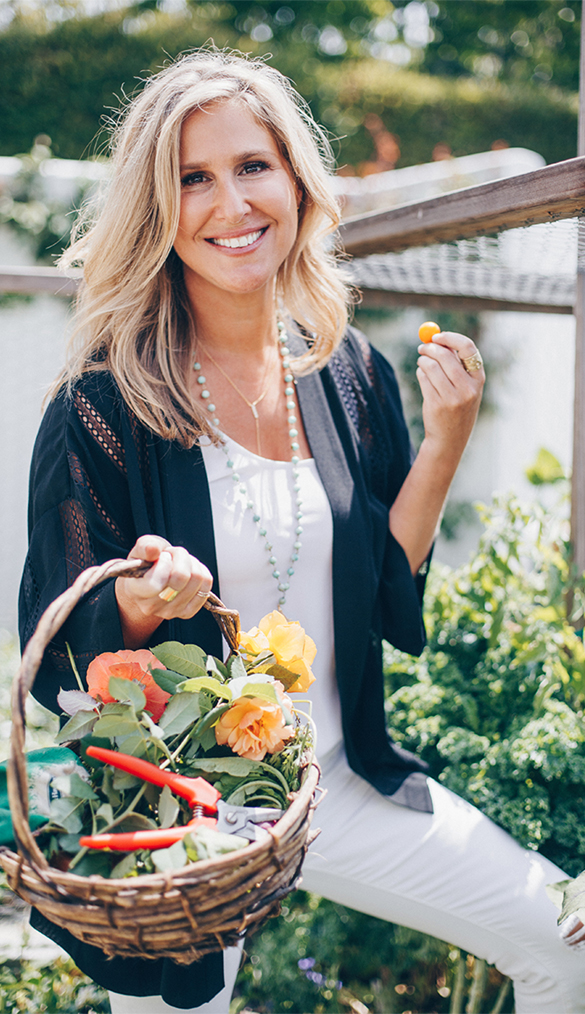 Elana holds a B.A. from Brown University and a M.A. from Middlebury College in Florence, both in Italian Studies. She has written and performed stand-up comedy to Los Angeles audiences, spent 4 years teaching high school World History and has led experiential culinary vacations throughout the boot of Italy.