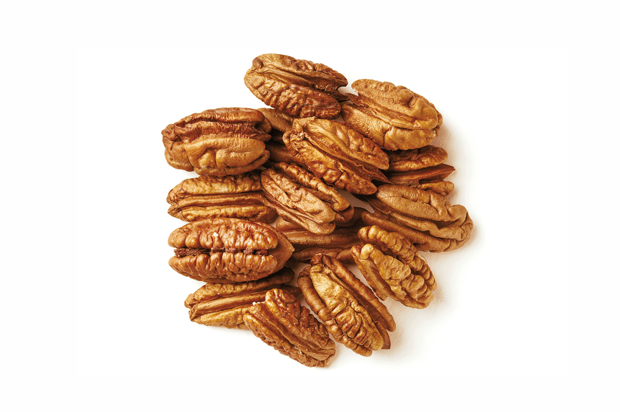 Spiel
I use this Flour-less Pecan Crust for my Sunshine Pumpkin Pie every Thanksgiving.
To have a crust made of three simple ingredients: pecan, dates and coconut oil, lightens up an entire dessert and is far more delicious than any white flour crust that I have ever come across.
In fact, because dates only contain natural sugars and pecans are so high in protein, monounsaturated fats, natural antioxidants, and vitamins that support brain, bone and muscle health, there's no reason why a pie using this crust can't replace a meal! Here's to pie for breakfast, lunch, or dinner!
Click here if you would like to check out more healthy facts about pecans or more ideas on how you can incorporate pecans into your diet.
Meal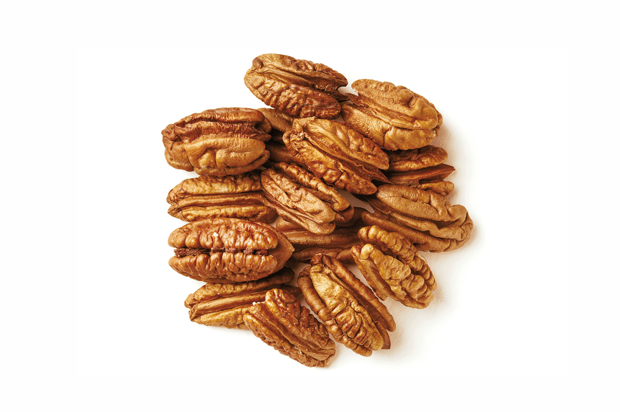 Ingredients:
Vigor Trigger: Click the pink for health benefits!
Directions:
Place the pecans, dates and virgin coconut oil in a food processor and pulse into paste.
Use the remaining butter to amply grease tart pan.
Use your fingers to "smush" the paste into the tart pan to form the crust. You want it to be about a ¼ inch thick and hence, you might have extra.
Put in your pie filling and bake according to pie instructions but for no more than 30 minutes before covering the crust to prevent burning.
Cover Pie Crust: Take out of oven and use tin foil to cover the the crust that is showing as to prevent it from burning. Just go ahead and place two large sheet of aluminum foil on top of each other like a plus sign, place pie pan on top and fold over until desired effect.
Bake until pie is done.
Let cool to room temperature before serving. Once refrigerated, the crust will set more.
*Note for the more advanced students: If you would like, it is possible to make the pie in a 9" springform pan to resemble the photo. Apply crust "dough" on bottom and sides of the oiled springform, pour in filling and bake. Let cool completely. Remove outer piece of springform but leave pie on the bottom disk… this pie is too fragile to remove. Put on a cake plate and serve.