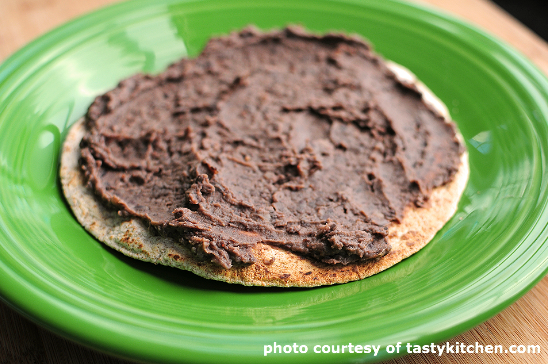 Spiel
Heaven. And only minutes to make. The dollop of extra virgin coconut oil at the end takes this dish over the edge…and it will take you there too.
If you prefer not to puree the beans and eat them as a side dish with rice…well, no problem!
MORE RECIPIES OF THIS TYPE: appetizers, cali-style, dairy free, dude food, food blog, gluten-free, legumes, recipes, salads & sides, vegan, Vegetarian
Meal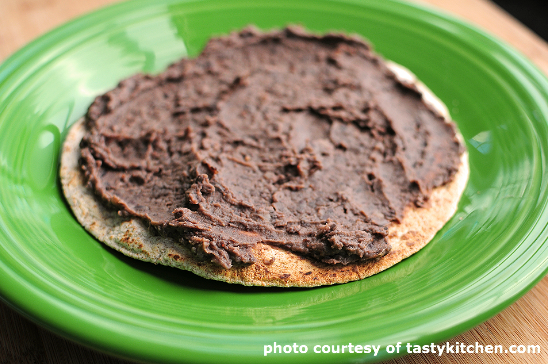 Ingredients:
Vigor Trigger: Click the pink for health benefits!
1 small red onion or ½ large red onion, finely chopped
2 cloves garlic, finely chopped
⅛ teaspoon red pepper flakes
1 can black beans, with liquid
cilantro, chopped, to top
Directions:
Coat the bottom of a small cooking pot with olive oil and place over medium heat.
Add onions and sauté until translucent, 3 minutes.
Add garlic and red pepper flakes and sauté for another minute.
Add beans and their liquid and let cook uncovered for about 5 minutes, or until they begin to thicken.
In a food processor or blender, pulse until beans are in an imperfect purée and still chunky.
Place back into pot, reheat to your liking and stir in coconut oil.
Note: For use in Tlayudas, purée more. As a side to rice, purée less and leave more chunky.