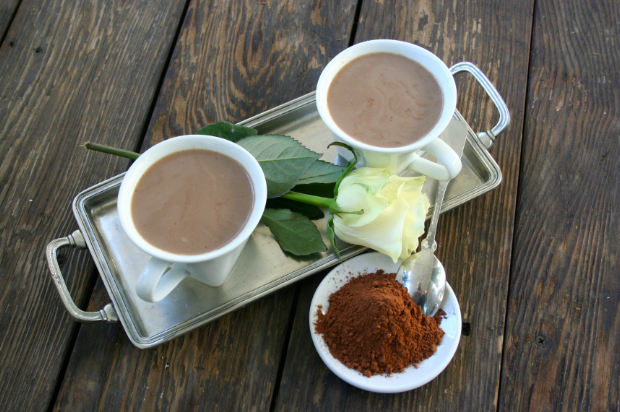 Spiel
Meal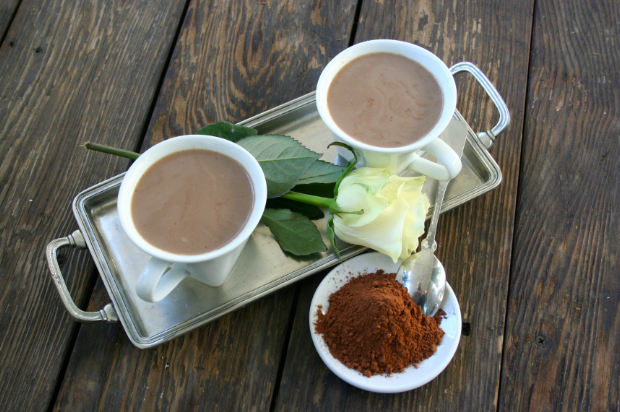 Ingredients:
Vigor Trigger: Click the pink for health benefits!
2 cups unsweetened almond milk or rice milk or organic cow's milk
1-1 ½ teaspoons raw carob powder* or unsweetened cacao powder
3-6 drops clear liquid stevia, or to taste
a capful of rose water*
½  teaspoon extra virgin coconut oil- optional
*Raw carob powder, which is alkaline and rich in calcium, is available at health food stores or on the Meal and a Spiel Amazon store. Rose water is also available in the Meal and a Spiel Amazon store and at Middle Eastern markets and gourmet shops. Note, the rose water sold at gourmet shops is usually in smaller bottles and stronger, so anticipate cutting the amount by half, and then add to taste.
Directions:
Heat milk over medium-low flame. Be careful as it will bubble over if left unattended.
Add the carob or cacao to the bottom of a mug or tall glass.
Add a couple fingers of hot milk and stir to mix in carob or cacao.
Add the rest of the milk.
Sweeten to taste with Stevia.
Add rose water and coconut oil, if using. Enjoy a trip to heaven!