How can I make desserts without cream?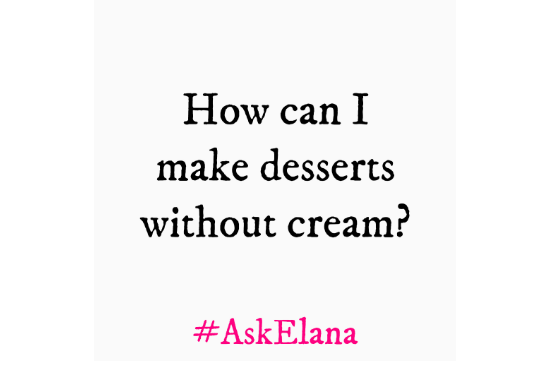 Try coconut milk, or the even thicker coconut cream. The flavor is mild and will adjust to the dessert. I use them in my flourless chocolate cake, my bread pudding, in my kugel, and in my panna cotta. You won't be disappointed.
Try adding some vanilla to it for extra delicious flavor. The ratio is 1:1 with cream or milk. Coconut cream, fyi, is sold at Trader Joe's.
Now go make some dessert!
TAGS: #askelana, ask, baking, coconut, coconut milk, cooking tips, cream, dairy-free, dessert, Elana, gluten-free, recipes