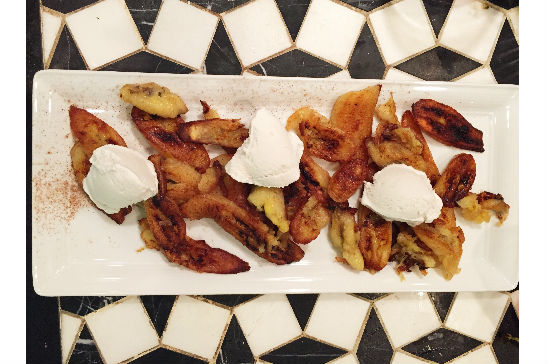 Spiel
Three ingredients. Pure heaven. A dessert healthy enough for breakfast.
I debuted "Cinnamon Banana Spiel" at my Family Friendly Cooking Class entitled "The Picky Eater's Club." I have an overwhelming number of moms that come to my cooking classes and complain that they can't get their kids to eat anything other than chicken nuggets and pasta with cheese. I wanted to show them a dessert that they could easily whip up with what they already have in the house, but something that would seem like an extra special treat for their kids. And, of course, there's no refined sugar in "Cinnamon Banana Spiel." For special occasions, I particularly like it a la mode with non-dairy coconut milk ice cream (Coconut Bliss).
MORE RECIPIES OF THIS TYPE: desserts, food blog, fruit, gluten-free, low sugar, recipes
Meal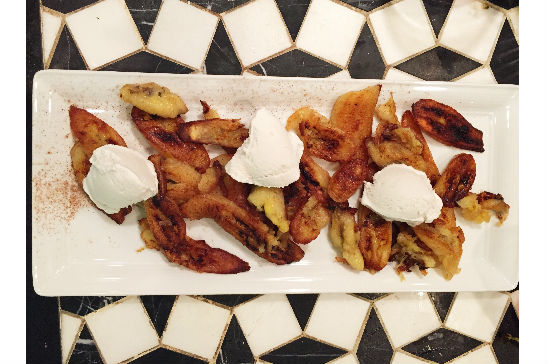 Ingredients:
Serves 1
Vigor Trigger: Click the pink for health benefits!
1 ripe, but not too ripe, banana (a little green showing on peel)
1 tablespoon virgin coconut oil
a sprinkling of ground cinnamon
optional: a scoop of your favorite ice cream (Try Coconut Bliss Coconut Milk Ice Cream for a low sugar, non-dairy treat) or a sprinkle of sea salt on top
Directions:
Heat a saute pan over medium high heat for about five minutes until hot.
Slice bananas in a diagonal to get long, oblong pieces.
Put coconut oil in pan, followed by bananas. Let cook for several minutes.
Flip over when bottom side is nicely browned and cook on other side.
Plate the bananas. Sprinkle with cinnamon and top with ice cream if you like.
Get yourself up and make another plate and share with someone you love.