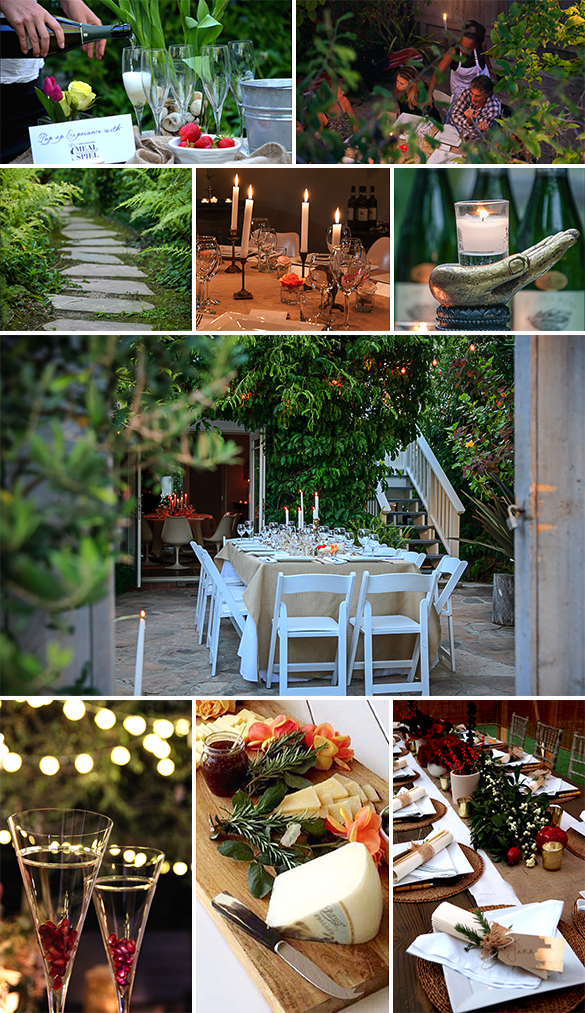 Pop up Dinners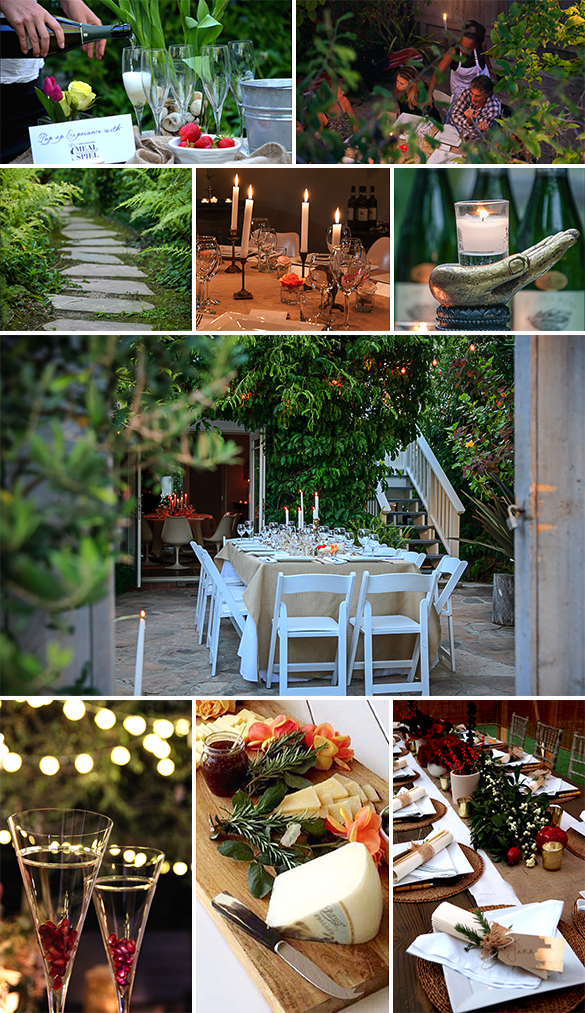 We love to create dining experiences that entice all of your senses in the most unexpected of places…
Art galleries, private homes and lush gardens have set the stage for multi-course meals amongst fascinating strangers who are brought together by the love of food, wine, candlelight and a great party.
Sometimes our pop-up dinners have themes, such as The Night of Burrata or The Taste of Love. Some of our menus are complete surprises to our guests. One thing you can always count on: each course will be paired with the perfect wine, and your chef, Elana, will entertain you as she shares secrets about the creation of the meal.
Due to the exclusivity of the locations, our pop up dinners have limited space. If you would like to be included on our private list to be update about the next time we "pop up," please sign up here.