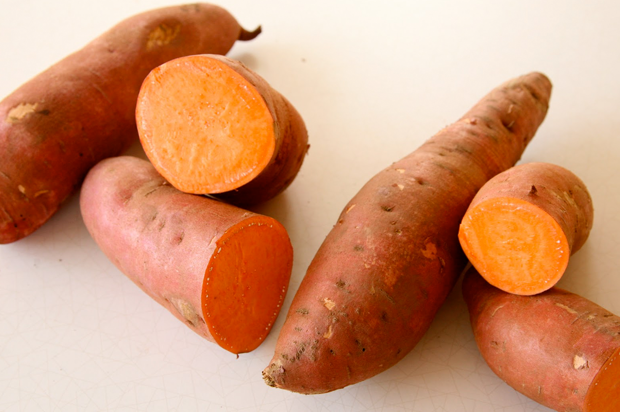 No one seems to agree on their name but I am referring to the ones with the orange insides! Considered one of the healthiest of the starchy vegetables, sweet potatoes/yams:
are  high in fiber
are a rich source of healthy potassium
are packed with the anti-oxidants, beta-carotene, amongst others.
contain quercetin, which we allergy sufferers may or may not know is an anti-inflammatory and great support for our immune system.
TAGS: sweet potatoes
MORE LIKE THIS: vigor triggers