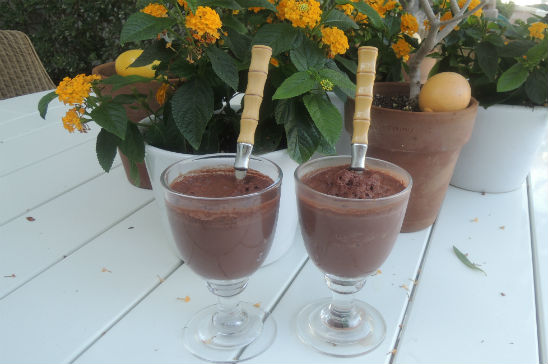 Spiel
It was a hot summer day (why on hot days do I tend to feel more hungry?) so I was in my kitchen looking for something sweet but not too unhealthy.  Looking around my pantry, it hit me–I remembered Serendipity's frozen hot chocolate and realized I could easily re-create the New York treat with no sugar, unsweetened non-dairy milk and unsweetened cocoa powder (all staples I keep in my kitchen). I lived on the East Coast for years and during that time the food did nothing but make me fat.  I'm in California now, so I like to keep it light and here is how you can, too.
MORE RECIPIES OF THIS TYPE: cali-style, chocolate, dairy free, desserts, Elixers & Lattes, gluten-free, Ingredient, low sugar, recipes, Vegetarian
Meal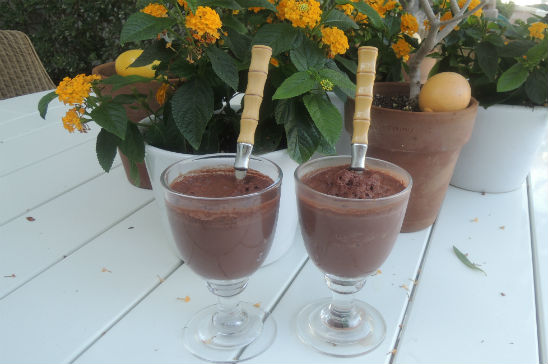 Serving for 2
Ingredients:
Vigor Trigger: Click the pink for health benefits!
2-3 Heaping tablespoons of Valrhona or Scharffenberger or Ghiradhelli Cocoa Powder (not Dutch processed)
2 1/2 Cups unsweetened Almond or Rice milk or milk of choice
7-10 drops of Stevia (to your taste)
1 cup of ice
Directions:
Place all the ingredients in a Vitamix or blender.
Blend until smooth and slushy.
Serve with a straw and enjoy!