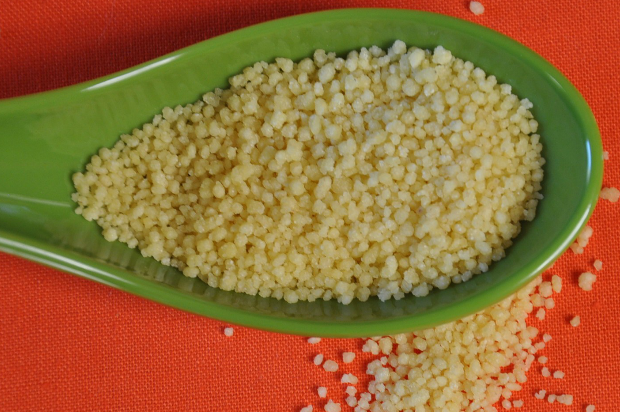 Spiel
Chances are if you are serving couscous, you are making something else that has onions in it. Well, save those onion peels…the outer layer and the skins. They have great flavor. Scrounge up some celery, a carrot, something green like a bay leaf or a piece of parsley and you'll take your simple couscous up a couple notches and make yourself feel like an actual person that knows what they are doing in the kitchen. If you are at the market anyway that day, buy some chicken necks as they are cheap and add great flavor to broths.
The STATS:
1 cup of dried couscous will feed about 4 people
2 cups of dried couscous will feed about 8 people.
etc.
The RATIOS:*
1 cup couscous NEEDS 1 ½ cups water or broth and ½ teaspoon salt**
2 cups couscous NEEDS 3 cups water or broth and 1 teaspoon salt**
3 cups couscous NEEDS 4 ½ cups water or broth and 1 ½ teaspoons salt**
etc.
*Sorry folks water ratios aren't perfect, nor is life, so start with this and add more if you see you need it.
**Add a half teaspoon kosher salt for every extra cup of couscous.
MORE RECIPIES OF THIS TYPE: chicken, dairy free, Grains, pasta, recipes, salads & sides, vegan, Vegetarian
Meal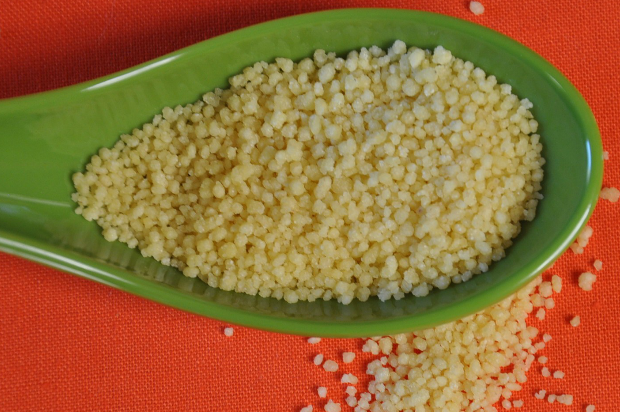 Ingredients:
Vigor Trigger: Click the pink for health benefits!
good for a medium pot of water, about 5 cups; double ingredients if making more broth
For broth:
peel and outer layers of an onion
1 carrot broken in two
1 stalk celery broken in two
1 bay leaf
piece of parsley (optional)
chicken necks 1, 2 or 10 (optional)
For couscous:
Directions:
Fill a medium pot with water and set over a high flame.
Add the vegetables, herbs and chicken if using.
Cover and let boil for 10 minutes or more.
Place couscous in a baking dish, sprinkle with appropriate amount of salt.
Drizzle with some olive oil, about a teaspoon per cup of couscous. (*Watch video on how to choose the best olive oil.)
Add the appropriate amount of hot broth.
Cover with plastic wrap and let sit 15 minutes.
Uncover and fluff with a fork before serving.