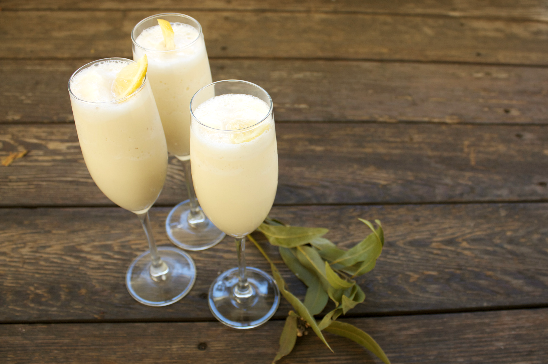 Spiel
Dessert tends to be the ultimate buzz-kill. Of course everyone is always excited for dessert, but the happiness peaks while it is brought the table and it is only minutes after, while the empty dish stares us in the face, that a downhill spiral of feelings of sickness and thoughts of "I ate too much" begin to ruin our night.
It's unfortunate that the sgroppino isn't more popular in American restaurants. It is a perfect dessert that also keeps your buzz going at the end of dinner. I used to eat it in Rome with friends on hot summer nights when we knew we were going to have a late one and didn't want dessert to hold us back from the adventures awaiting us in the ancient city. Now, I am just happy if dessert doesn't kill me.
Sgroppino comes from the verb sgroppire, to untie, and was invented in renaissance Venice as a way to cleanse the palate in between courses. Viewing dessert as a cleansing of the palate would be a revolutionary shift in culinary consciousness.
Some sgroppino recipes call for lemon sorbet only while others call for lemon gelato. This recipe settles on the perfect compromise.
MORE RECIPIES OF THIS TYPE: Cocktails, desserts, italian, recipes, stuff even a shlemazel can make
Meal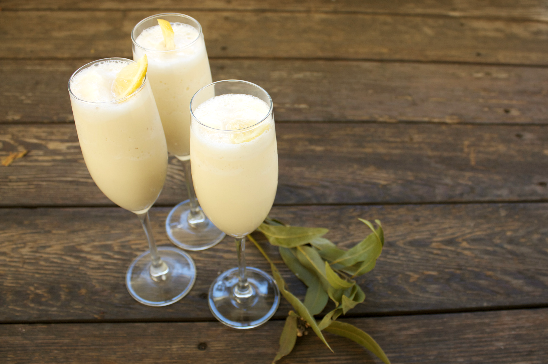 For 3-4 people.
Ingredients:
Vigor Trigger: Click the pink for health benefits!
1 pint of lemon sorbet
½ pint of vanilla ice cream
1 cup cold prosecco
¼ cup vodka (optional)
zest of one lemon (optional)
Directions:
Place all ingredients in the food processor and pulse until mixed. (Alternatively, mix by hand with a whisk.)
Pour the sgroppino into champagne flutes, cover with plastic wrap and put in the freezer for an hour, or until ready to eat.