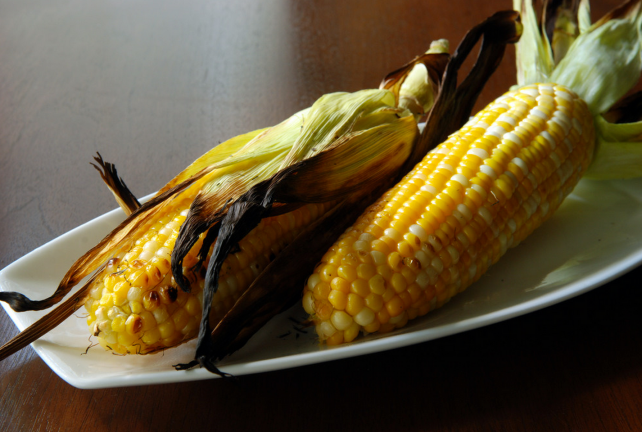 Spiel
Don't tell ANYONE how much you didn't slave in the kitchen. Summer corn will speak for itself and the sprig of rosemary will have everyone thinking you are some sort of Barefoot Contessa.
This is the kind of cooking, even the worst cooks can succeed with and the kind that will maintain and even elevate the status of the more seasoned cooks. Simplicity is often the best recipe.
MORE RECIPIES OF THIS TYPE: cali-style, dude food, food blog, gluten-free, italian, make ahead recipes, recipes, salads & sides, stuff even a shlemazel can make, vegan, vegetables, vegetables, Vegetarian
Meal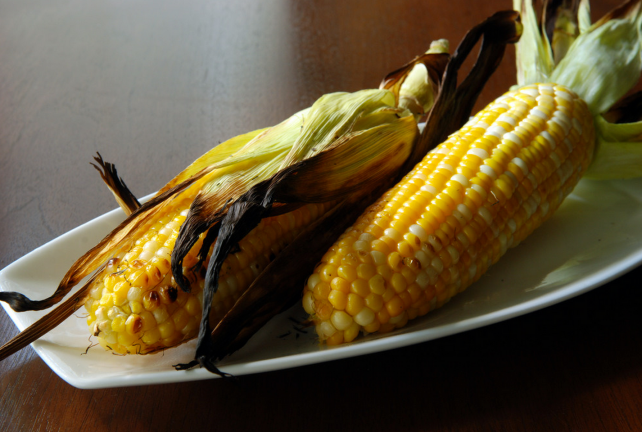 Corn on the cob
Sprig of Rosemary
Olive Oil
Salt
Pepper
Parmigiano Reggiano- optional
Directions:
Preheat oven to 400 degrees.
Remove corn from the husk.
Place corn on tin foil, drizzle olive oil and sprinkle with salt and pepper. Rub it all together and lick a finger to make sure it tastes good. If not, add more to it
Place the rosemary sprig on top and wrap it up.
Place in oven for 25-30 minutes or so. Voila`!
Can be eaten with freshly grated Parmigiano Reggiano if desired.
BBQ DIRECTIONS: Place wrapped corn on a hot BBQ for about 25  minutes. Will taste even better!