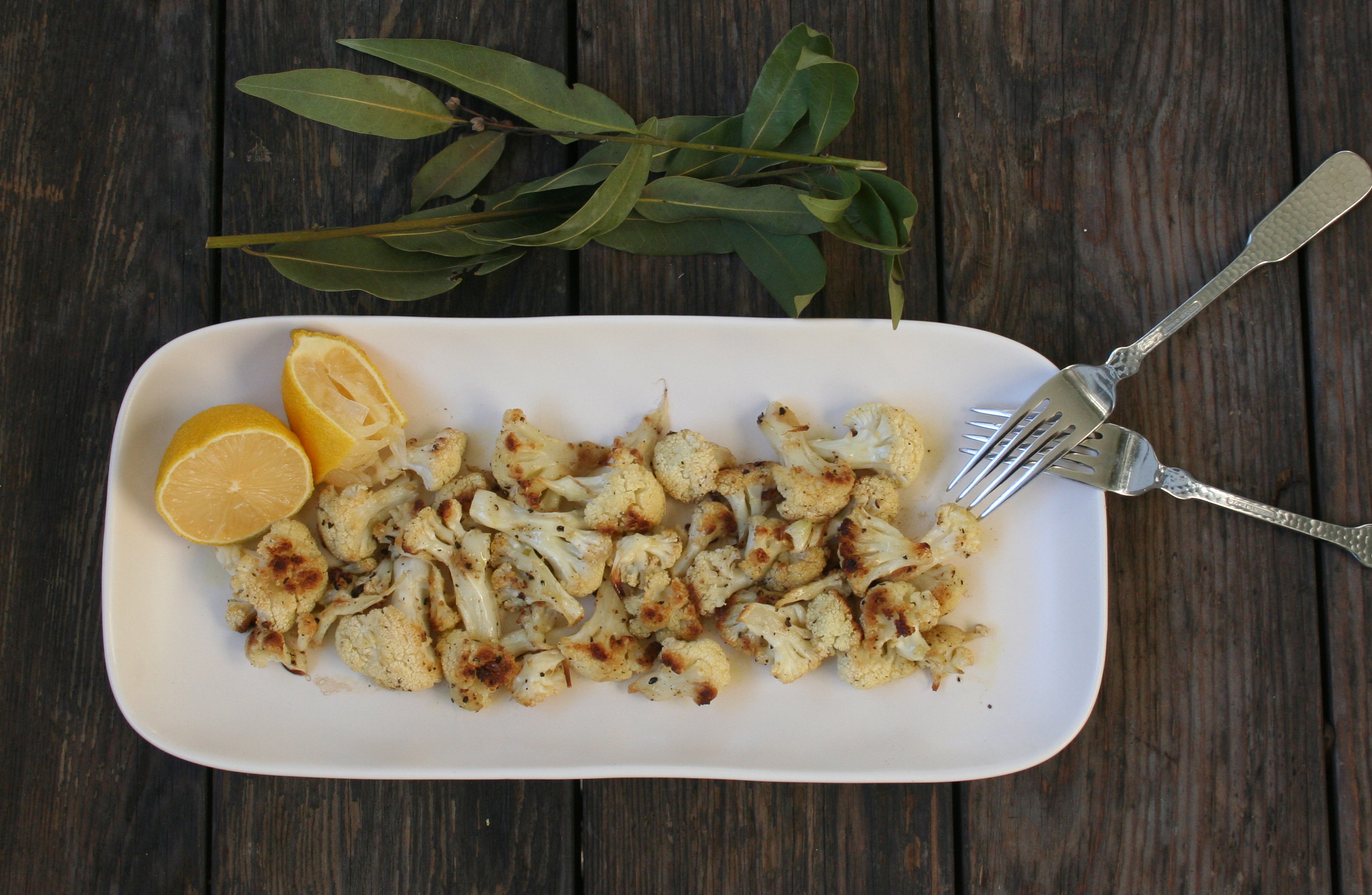 Spiel
There's not much to spiel about here except that when I was researching online to find out what temperature other cooks used to roast cauliflower, to my dismay I found that most put too much "stuff" in their recipes. Cauliflower already has a unique flavor and, when roasted, the slightly sweetish burnt-ish caramelization comes forth so beautifully that I can't imagine adding garlic, cumin, chili pepper or whatever else in god's name people tend to use to overpower, and hence ruin, this delicious vegetable. (I'm sure others disagree, in fact I know they do.) Let the cauliflower take center stage. It requires no more than olive oil, salt and pepper. The fresh lemon juice at the end will lighten the dish and send your taste buds into fervent applause.
MORE RECIPIES OF THIS TYPE: cali-style, dairy free, gluten-free, recipes, salads & sides, stuff even a shlemazel can make, vegetables, vegetables, Vegetarian
Meal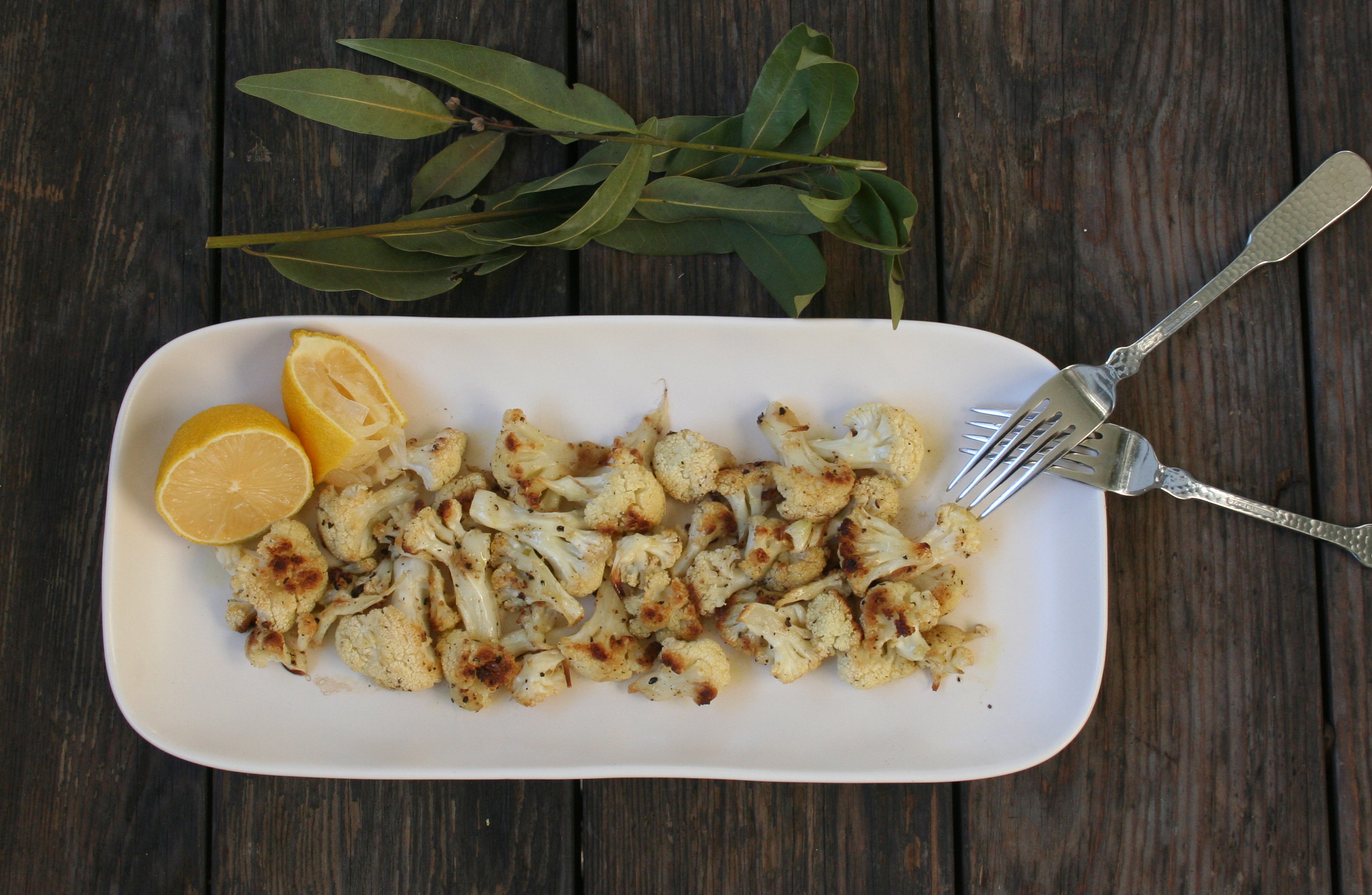 Ingredients:
Vigor Trigger: Click the pink for health benefits!
*Want to know how to choose the best olive oil? Click here to watch video.
Directions:
Preheat oven 450°F
Cut out the thick stem from the cauliflower and discard, holding on to the more tender florets.
Use your hands to break apart florets into smaller and bigger pieces. You will find that the lack of uniformity in size will lead to both juicy and well-browned pieces alike, both of which you will savor equally.
Line a baking sheet with aluminum foil.
Place cauliflower on foiled baking sheet and pour on the oil, sprinkle the salt and grind the pepper.
Use your fingers to mix it all together evenly.
Lick your fingers; if they taste quite salty and peppery you have done well. Seasoning will burn off in oven so adjust now if you need more pepper, etc.)
Place in oven for 17-20 minutes. Remove.
Squeeze the juice of the lemon on top and serve hot!