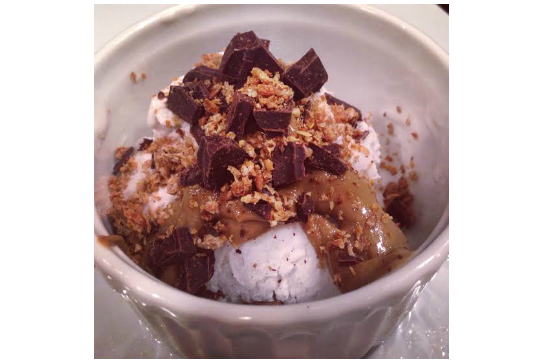 Spiel
Eating a sundae doesn't necessarily need to be bad for you. What if you made a sundae that actually made you stronger?
Here's one with lots of nutrients in it.
MORE RECIPIES OF THIS TYPE: chocolate, desserts, recipes, tricks for chicks
Meal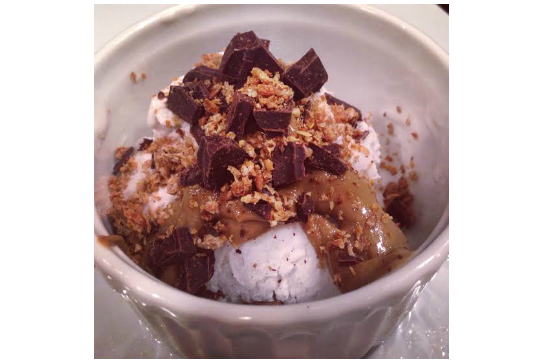 Ingredients:

Vigor Trigger: Click the pink for health benefits!
Coconut Bliss Coconut Milk Ice Cream – Natural or Vanilla Flavor
Sunflower Seed Butter or Almond Butter
100% Chocolate Bar– Ask an adult to cut it up for you into "chip-size" pieces or shreds and put in a ziplock in the freezer to have on hand for you. (If it is too bitter, try 70 % dark chocolate.)
Ezekiel Cereal – Regular or Almond
Optional:
Directions:
Scoop some coconut bliss into your favorite bowl or mug.
Add a tablespoon of sunflower seed or almond butter.
Top with some pieces of chocolate.
Sprinkle with Ezekiel cereal
Add any extras if you like.
Eat.
Share.