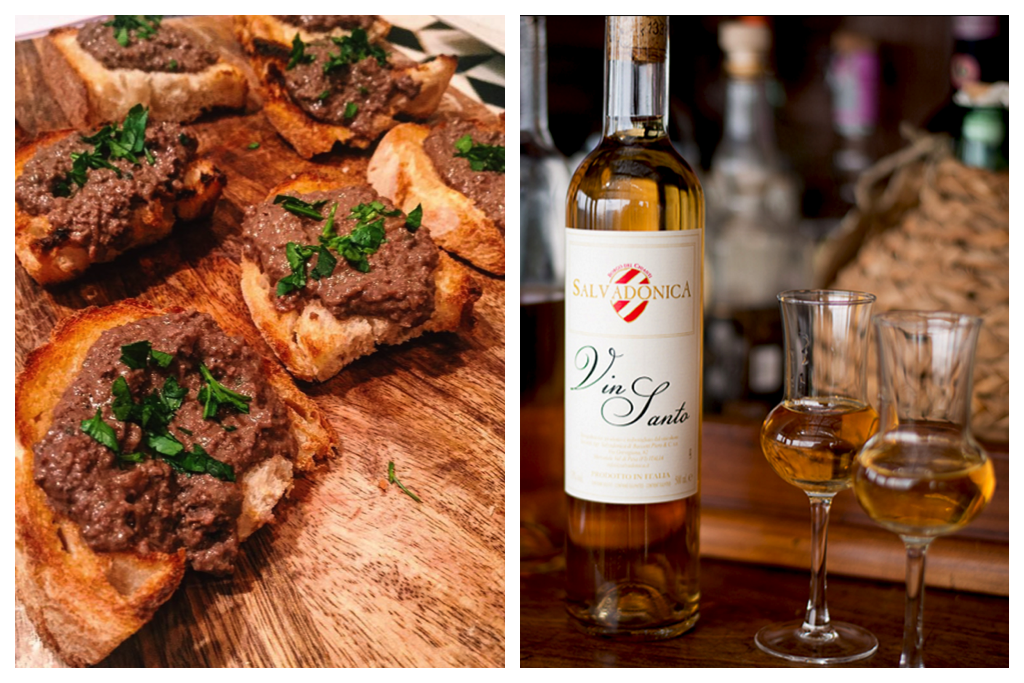 Spiel
As a kid, I absolutely loved chopped liver until I understood that chopped liver was actually chopped liver. I would no longer touch it. It broke my grandmother's heart.
Now, it's a different story. Mmmm (hear the foodgasm rolling through my lips), I love chicken liver. Why? Because when made right, it tastes like the deepest oozing of love that food can transmit. I have an elderly Italian lady to thank for opening me to the sensual magic of the chicken liver. Her name is Maria. She was the caretaker of the Tuscan estate where I learned to cook and she became a very dear friend.
Now, Grandma, may you rest in peace. In spirit you still are the gentle and powerful matriarch of our family. Grandma, the truth is, your chicken liver was amazing, but Maria's is better. It's not your fault. Its just that the Jewish recipe you prepared did not and could not have compared simply because you had no access to Vin Santo, the heavenly dessert wine of Tuscan vineyards that makes Maria's crostoni superior in the world! Jewish chopped liver calls for hard boiled eggs, which are no contestant to the ambrosian Vin Santo. An egg to vin santo, I mean please! I am hoping they can give you a sip of it up there in heaven so you know just what I am talking about. So you can come back down here in another body, perhaps as my granddaughter, and I can share my love for you with chicken liver crostoni cooked in Vin Santo.
MORE RECIPIES OF THIS TYPE: appetizers, chicken, italian, jewish, recipes
Meal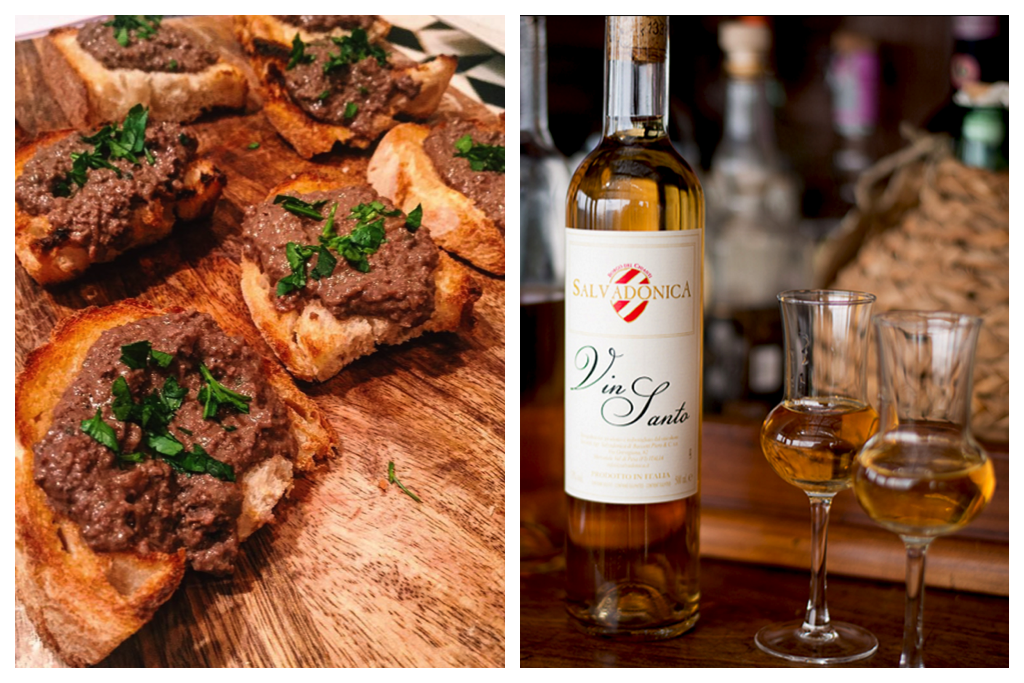 Ingredients:
Vigor Trigger: Click the pink for health benefits!
1 ¼ pounds organic chicken liver (rinsed)
1 onion (finely chopped)
5-6 tablespoons extra virgin olive oil
2 tablespoons salted capers*
4 anchovies*
⅓ stick of butter or 2 ½ tablespoons (kosher and/or organic) duck fat
country loaf bread
1 cup homemade chicken stock (see recipe for Basic and Not So Basic Chicken Broth)
For the Chicken Liver:
Remove the filaments or "stringy" parts of the chicken liver.
Rinse the chicken liver and dry it.
Cook onion on the stove over a medium flame with the olive oil until translucent.
Add the chicken liver; stir it slowly to cook on the outside.
Add the Vin Santo – cook for about 15 minutes.
Rinse the salted capers.
Cut the anchovies into small pieces.
Pour the capers, anchovies, and contents of the pan in the food processor and pulse about 4 times until it is chunky and not full of liquid.
Put back onto the stove over a medium/low flame. Add a cup of chicken broth and stir.
Add salt and pepper and slowly stir. Taste for seasoning.
Add ⅓ stick of butter and stir in until it becomes a nice paste.
For the Crostoni:
Cut bread into ½ inch pieces.
Toast in the broiler for 1-2 minutes on each side.
Remove from the broiler.
Take each piece of bread and dip one side into the chicken broth.
Add the chicken liver purée to the side of the bread that has been dipped in chicken broth.
Plate and serve!