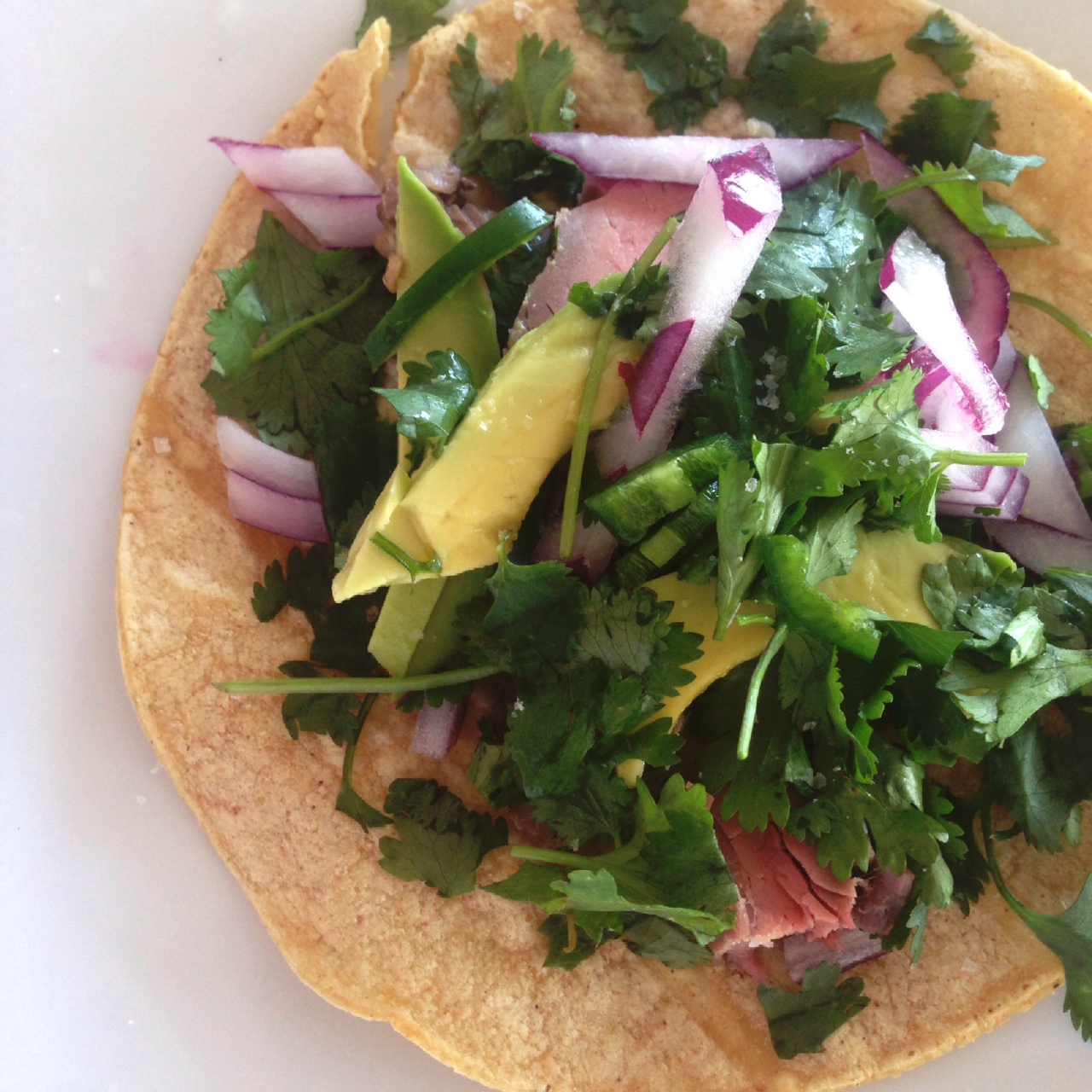 Spiel
The reasons why you might have leftover steak on hand are endless.
You go to a restaurant, they feed you a goliath piece of meat and you take it home in a doggy bag.
You made steak the night before and there was extra.
You are walking home on a crappy winter day and cooked steak miraculously falls from the sky into your hands with a love note that says "Eat Me."
You're mother-in law (insert mother, grandmother, pushy Jewish aunt) sent you home with all kinds of food you have no idea what to do with.
No matter where you got all this steak from, it's a perfect excuse to make tacos. Eating next-day steak any other way is not really that appealing.
MORE RECIPIES OF THIS TYPE: dude food, food blog, gluten-free, mains, recipes, stuff even a shlemazel can make
Meal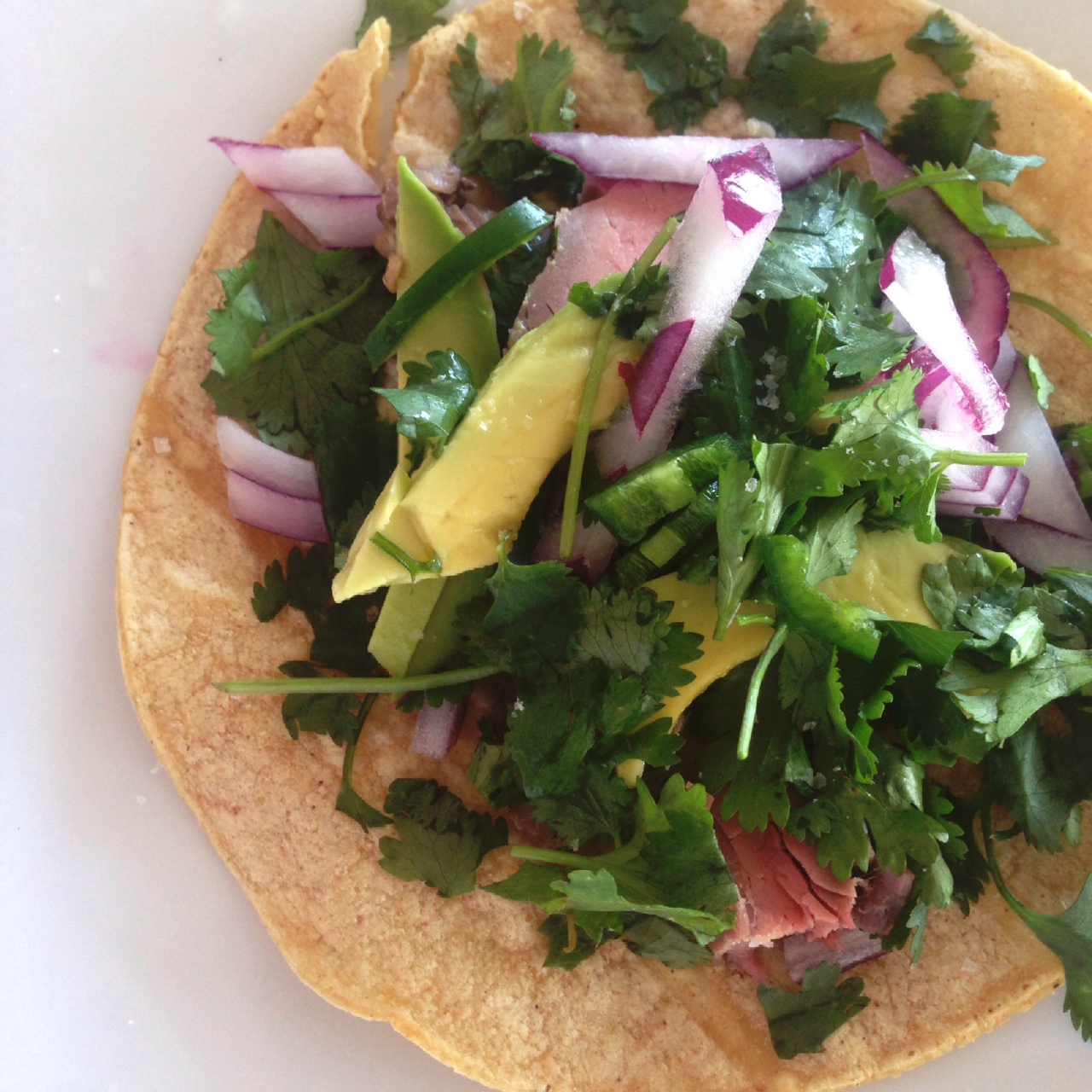 Ingredients:
Vigor Trigger: Click the pink for health benefits!
Corn Tortillas- one per taco
Leftover Steak -cut into thin strips and leave at room temperature for an hour before use
Avocado– about one quarter avocado per taco, cut into slices
Kosher Salt or Sea Salt- a pinch per taco
Fresh Whole Jalapeño- sliced into thin rounds *See note
Red Onions, thinly sliced, a few slices per taco, to taste
Fresh Cilantro Leaves– a healthy pickin' per taco
Fresh Lime or Lemon– about a quarter wedge per taco
Directions:
Heat a pan over medium high heat while you prepare other ingredients or for about 5 minutes.
Place one tortilla on pan at a time and let heat up for at least one minute per side.
Quickly, so your tortilla stays warm, place the steak followed by the avocado, a pinch of salt, jalapenos, onions and cilantro.
Squeeze with lime or lemon. Roll up and eat.
Cook's Notes:
If you have  enough steak to make a meal for a few people, then just put all the remaining ingredients (except the tortillas) in bowls and have a "make your own taco fest."
I recommend you don't heat the steak because it could dry out. Just eat it at room temp.
Have corn tortillas on hand by keeping them well sealed in the freezer. Take them out as needed.
*Note on Jalapeño: Jalapeños are often not that spicy and hence the seeds can be eaten. If you are sensitive or have come across some kickass jalapeños, you might want to slice the jalapeño lengthwise and use a knife to remove seeds before slicing. If you touch seeds with hands, be mindful to wash them immediately before touching eyes, nose or other sensitive parts.