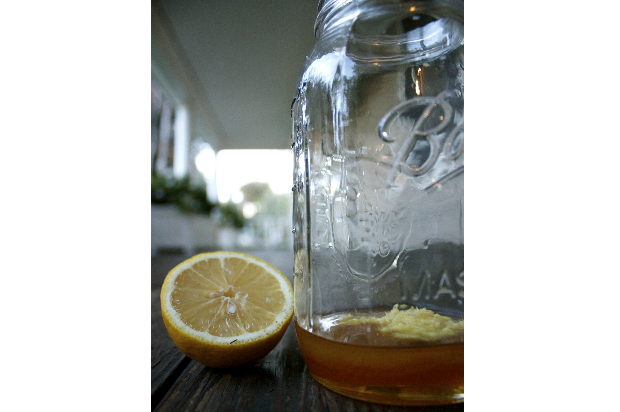 Spiel
Getting sick sucks. And when you are feeling near-death you gotta be able to make yourself elixirs that require zero-to-no energy. If someone else is making this for you, even better. But let's not give them too much work, because you might need them to serve on you for a few days!
You should ALWAYS have raw honey, dried ginger and lemons on hand. If you are out of lemons and are too sick to go to the store, just make this without them. You will have ginger tea, instead of lemon ginger tea. It's all good.
Since I don't cook with a lot of ginger, I often don't have fresh ginger on hand. That said, I wish I did. Dried ginger does the trick too. It might make you sweat a little. That's a good thing. It is moving energy through your body so it can heal.
Get better soon!!!
MORE RECIPIES OF THIS TYPE: cali-style, Elixers & Lattes, food blog, recipes, stuff even a shlemazel can make, tricks for chicks
Meal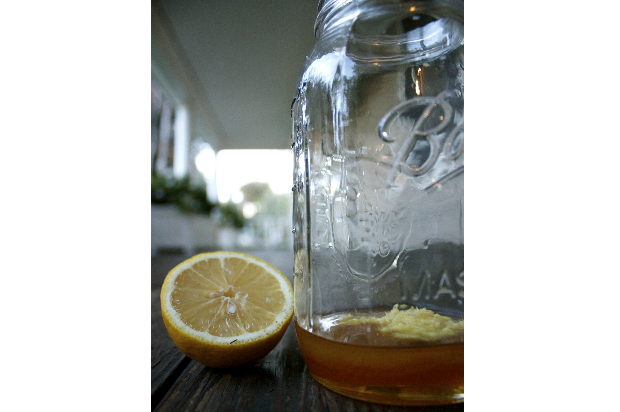 Ingredients:
Vigor Trigger: Click the pink for health benefits!
A big tall glass or your favorite mug
Boiling water
1/2-1 whole lemon
1 tablespoon  organic raw honey
Directions:
Wash your hands well.
Boil water. (even a shlemazel can do that!)
Squeeze the juice of lemon into your hands to catch the seeds and let juice go into glass or mug. If it's a juicy lemon you will only need half.
Add dried ginger. If using fresh, cut the peel of an inch of ginger and use your microplane or small holes of grater to grate it into cup. (Use a spoon or your finger to get the bit that sticks to back of grater.)
Add honey, being careful never to double dip spoons into honey jar as bacteria will breed there.
Add water. Sip until done.
Repeat many times in a day.