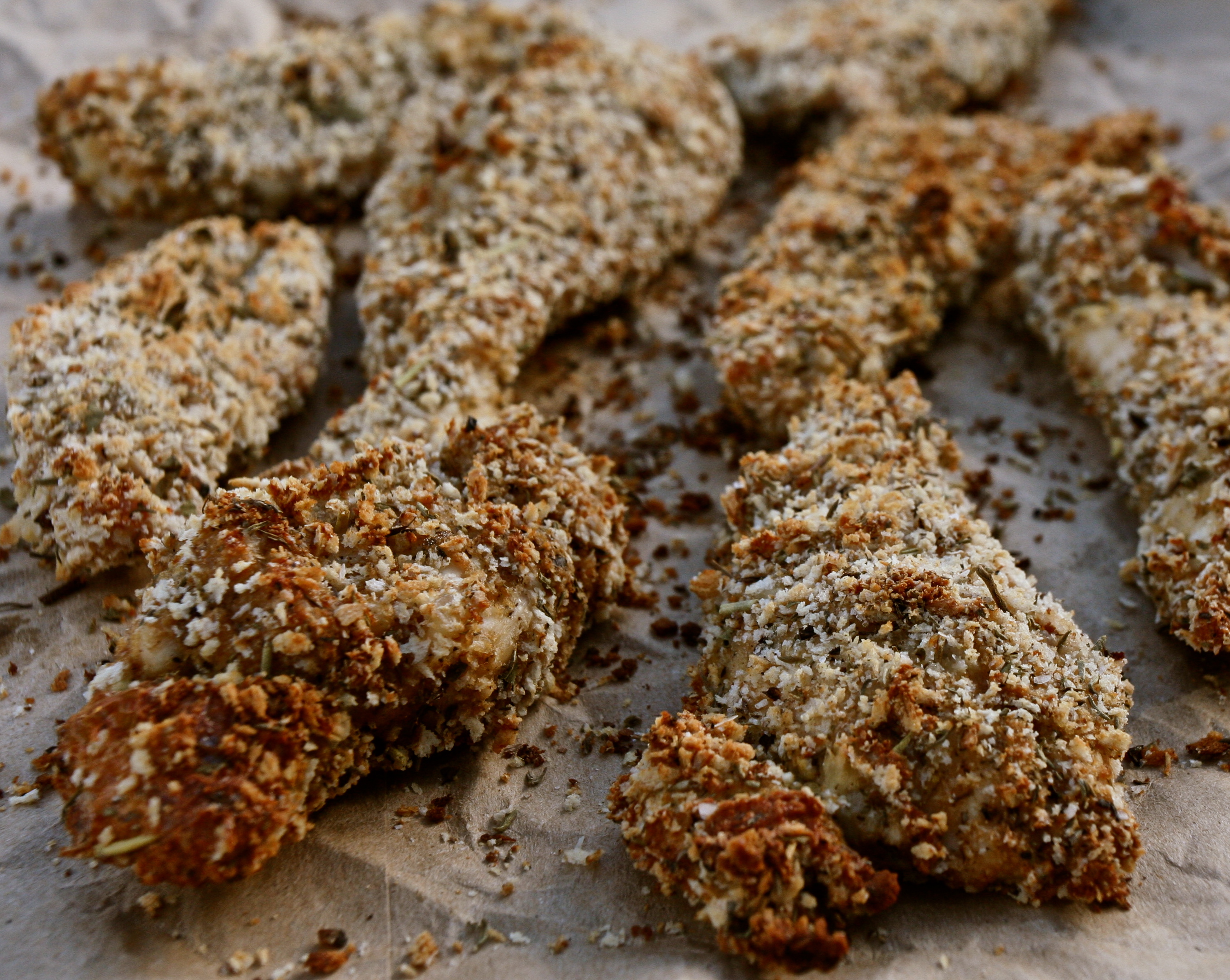 Spiel
Meal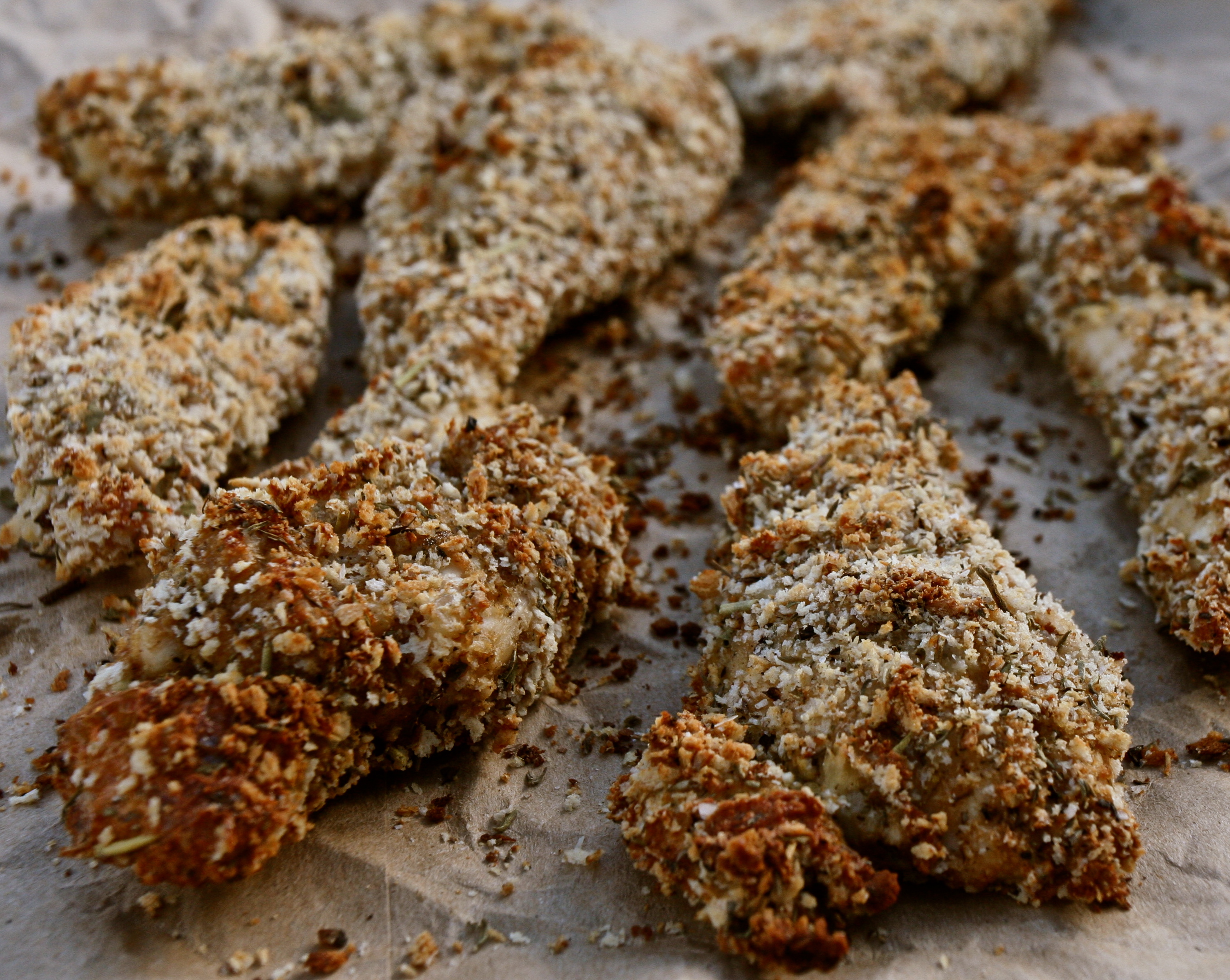 Ingredients:
Vigor Trigger: Click the pink for health benefits!
1 1/2 lbs. or 2 actual boneless, skinless chicken breasts. Ask your butcher to slice them in half through the middle.
1 1/2 cups panko breadcrumbs
3 teaspoons dried thyme
1 teaspoon dried sage
1 teaspoon dried rosemary, crumbled with your fingers
1 teaspoon dried oregano
30 or more grinds of the pepper mill, a good tablespoon
1 1/2 teaspoons salt
3 egg whites
1 teaspoon soy sauce or wheat free tamari*
1 generous tablespoon of dijon mustard
Directions:
Preheat oven to 450°F and line a baking sheet with parchment paper.
Using a kitchen scissors cut the breasts into tenders, some a little smaller and some a little bigger so some will be juicier and some crispier.
Put panko on a plate or in a shallow bowl.
Add the herbs, salt and pepper and mix around with hands.
In a separate shallow bowl, add the egg whites, dijon mustard and soy sauce. Stir with a fork to integrate as much as possible.
Take each piece of chicken and dip in egg mixture and then in breadcrumb mixture, making sure it is well coated with the herbed panko.
Place on the parchment-lined baking sheet. Continue until done.
Bake for 5-6 minutes, flip pieces over and bake for another 5-6 minutes. Taste. If lacking salt or pepper sprinkle some on top. Eat hot!
*Shop for specialty foods and hard to find ingredients here.