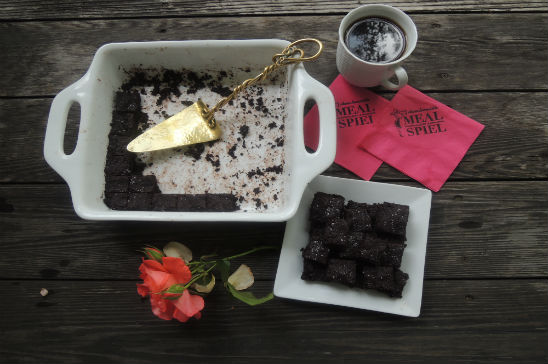 Spiel
Who knew that the best brownies in the world would.….
come from a box.

take 5 minutes and zero brain power.

be gluten free.

be made with ingredients with a one-stop shop from Trader Joe's for under ten bucks!?!
These are "doctored up" because I add an extra 6-7 doses of chocolate plus a sprinkling of sea salt on the top.
I personally like to cut them up into small brownie bites and stick them in the freezer.  Expect them to disappear.
MORE RECIPIES OF THIS TYPE: chocolate, desserts, food blog, gluten-free, recipes
Meal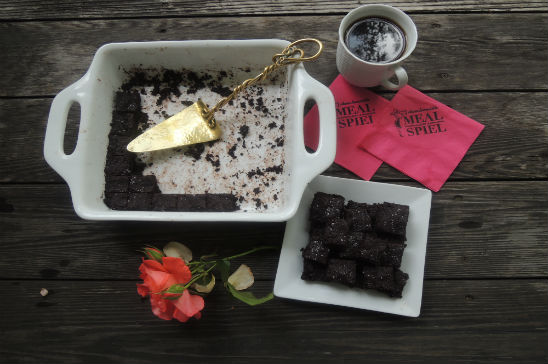 Ingredients:
Vigor Trigger: Click the pink for health benefits!
Directions:
Preheat oven to 350 degrees.  Grease an 8×8 pan (or one of a similar size) with coconut oil or butter.
Combine the brownie mix, cocoa powder, water and egg together in a large mixing bowl.
Melt the dark chocolate and butter together over the stovetop and then let cool just a bit.
Add the butter and chocolate mixture to the brownie mixture and mix together until well combined.  (It will look more like a dough than a batter).
Spread the brownie mixture evenly in the pan.
Bake for 30 minutes.  Allow to cool. Sprinkle sea salt on top. Cut into small squares and stick in freezer if you like.