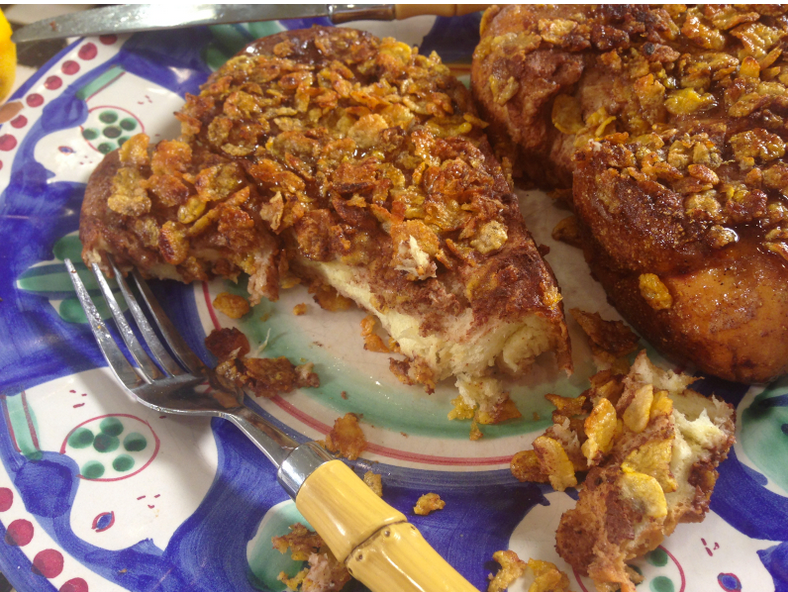 Spiel
I was assigned this recipe as homework. I was not happy about it. I'm not a French Toast person, or didn't think I was.  But as experience has shown me, time and time again,  the recipes that I resist come out best. Apparently, I'm motivated by challenge.
I know what you are thinking:  How can you not be a French Toast Person? And now you are contemplating whether or not you can trust me as your cooking source since I am not a Brunch Person. There I said it, I'm not a Brunch Person either!
French toast is often too sweet. All I taste is maple syrup and I'm not a Maple Syrup person. Ok, now I am surely shooting myself in the foot. My point is: as someone who cannot be easily seduced by any old piece of french toast and as someone who will not cover up any old piece of french toast with maple syrup to hide it's inadequacies, you can be sure that I have scrutinized every component of french-toast making to be sure you have the best recipe ever on your hands. A recipe for a French Toast that a non-French-toast-loving, non-brunch-loving, non-maple-syrup-loving person LOVES!
There you go.
Now that said, I developed this French Toast for Salted, the online cooking school that offers you step-by-step wisdom of the world's best chefs. The founder Jeff Applebaum asked me to show how to make a challah and then develop some recipes for left-over challah.
You can get my Coconut Milk Challah Bread Pudding here. Tutorial videos of all of these recipes are on Salted.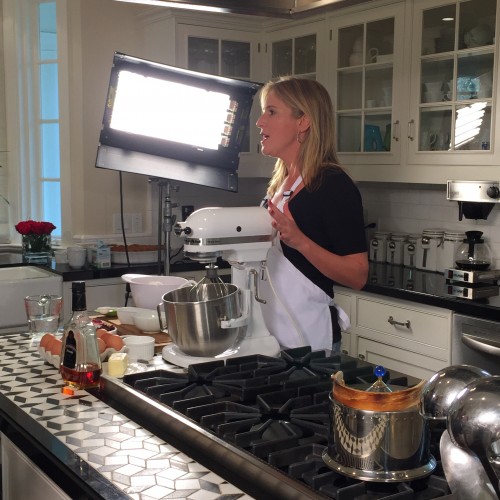 MORE RECIPIES OF THIS TYPE: Breakfast & Brunch, desserts, low sugar, recipes, Vegetarian
Meal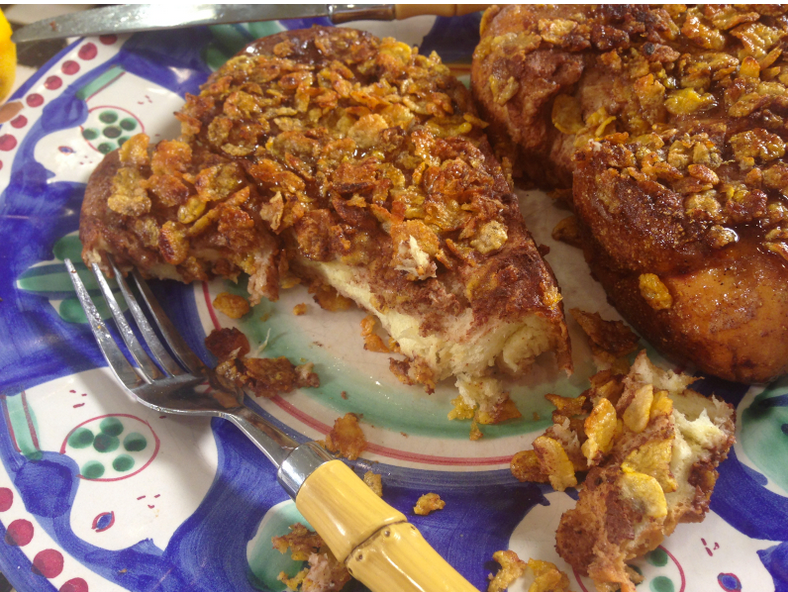 Ingredients:
Vigor Trigger: Click the pink for health benefits!
6 thick slices of day old challah (about 1 inch thick)
2 eggs
1 cup of coconut milk (from the carton, not the can)
2 heaping teaspoons of cinnamon
½ teaspoon vanilla powder or 1 teaspoon vanilla extract
1 tablespoon raw honey
1 teaspoon orange zest (from one orange)
3 cups of gluten-free, low sugar Cornflakes
optional: honey or maple syrup
for the pan:
Directions:
Beat together eggs, coconut milk, cinnamon, vanilla, honey and orange zest until well combined.  Pour the mixture into a pan (like an 8×8 or 9×13).
Place Cornflakes into a bowl or a plate and give them a few good squeezes until crushed with your hand.
Heat your skillet on medium high heat. You want your skillet very hot.
Place challah in the egg mixture and allow to soak for about 1 minute on each side.
Dip the egg soaked bread in the Cornflakes so that both sides of the bread are coated.
Add the butter and coconut oil into the skillet followed by a piece or two of the bread, whatever fits comfortably. Cook until golden brown on each side (about 3-4 minutes each side).
Put it on your plate and either drizzle with honey, maple syrup or nothing!