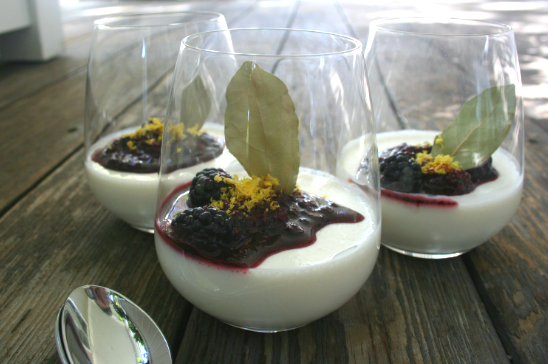 Spiel
Meal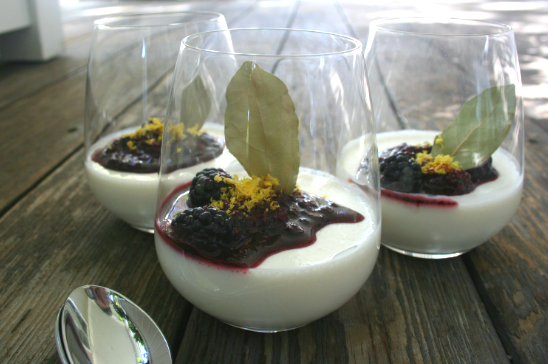 For 6 people.
Ingredients:
1 ½ cups greek yogurt. (Full fat variety, come on people. It's dessert and it's yogurt. We want creamy.)
1 3/4 cup heavy cream, half and half, OR 1 can of coconut milk or coconut cream
1 or 2 lemons, the juice and the zest
¼ cup plus one tablespoon RAW honey
a few drops of vanilla extract or coconut extract (optional)
1 packet of gelatin
6 ramekins
1 recipe for Chiantishire Blackberries
Directions:
Zest your lemon. (I use my microplane grater.)
Put the yogurt, cream, lemon zest, honey and extract, if using, in a bowl.
Whisk until well mixed.
In a small cooking pot add ¼ cup of room temp water.
Sprinkle gelatin evenly over it and let sit one minute to soften.
Turn burner on to low and whisk gelatin water until it is well incorporated and is just about to reach a simmer. You DON'T want it to boil.
Pour gelatin into yogurt mixture, whisk gently to combine.
Pour into individual ramekins or bowls, cover with plastic wrap and refrigerate.
Let it rest anywhere from 4 hours to overnight, until set.
Optional: top with fresh fruit or with Chiantishire Blackberries.