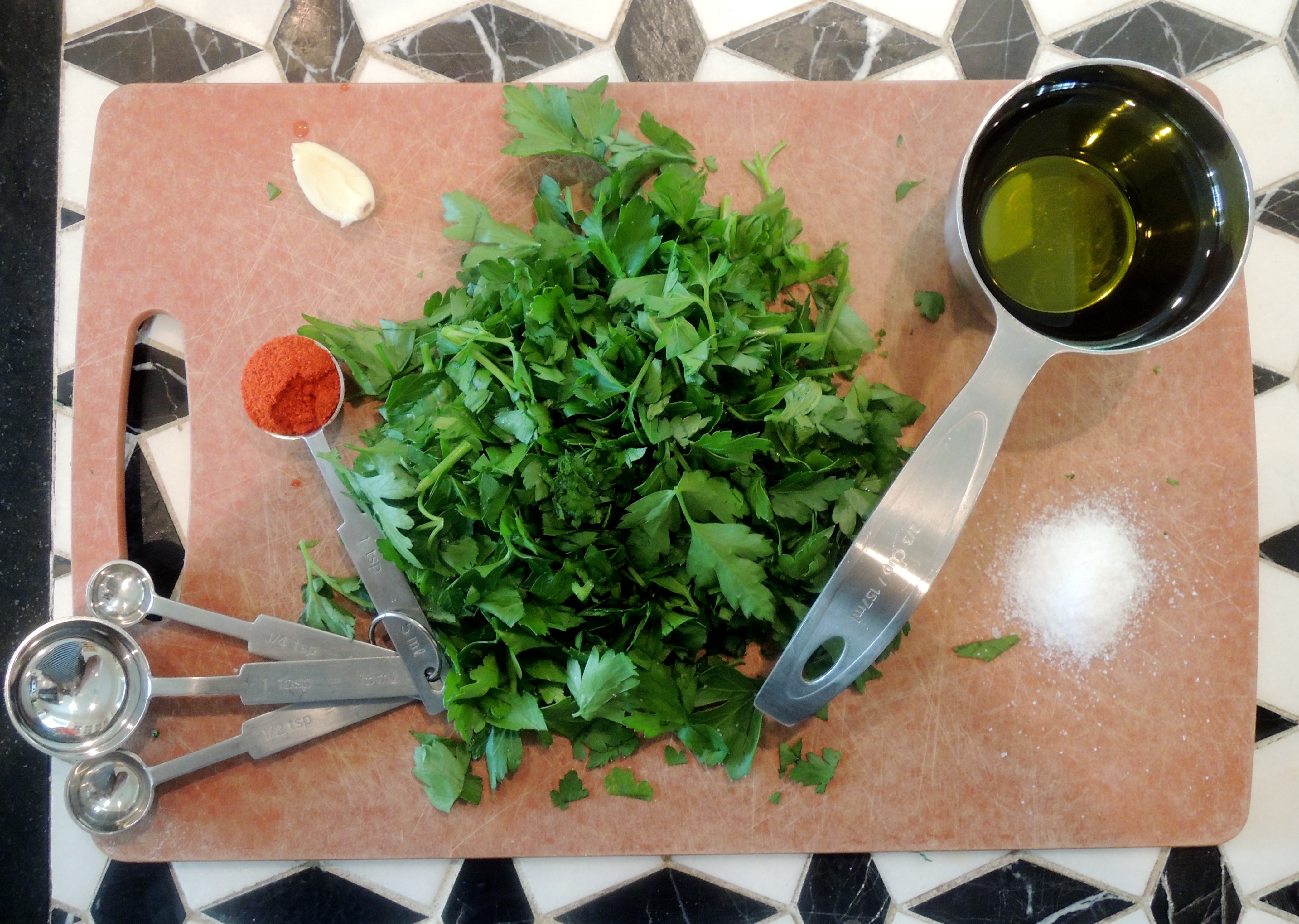 Spiel
Argentianian Chimichurri is a great sauce to make and have on hand in the fridge for steak,  chicken, vegetables, roasted  sweet potatoes, and on some salads. They call it the ketchup of Latin America, which means you can use it on anything. My personal favorite is for Kosher Pigs  in a Blanket.
This particular recipe comes my chef-friend Shoshana Wolf. Her Jewish Argentine grandmother handed her down this recipe. And now all of my cooking students have it too. Enjoy!
MORE RECIPIES OF THIS TYPE: gluten-free, recipes, salads & sides, Vegetarian
Meal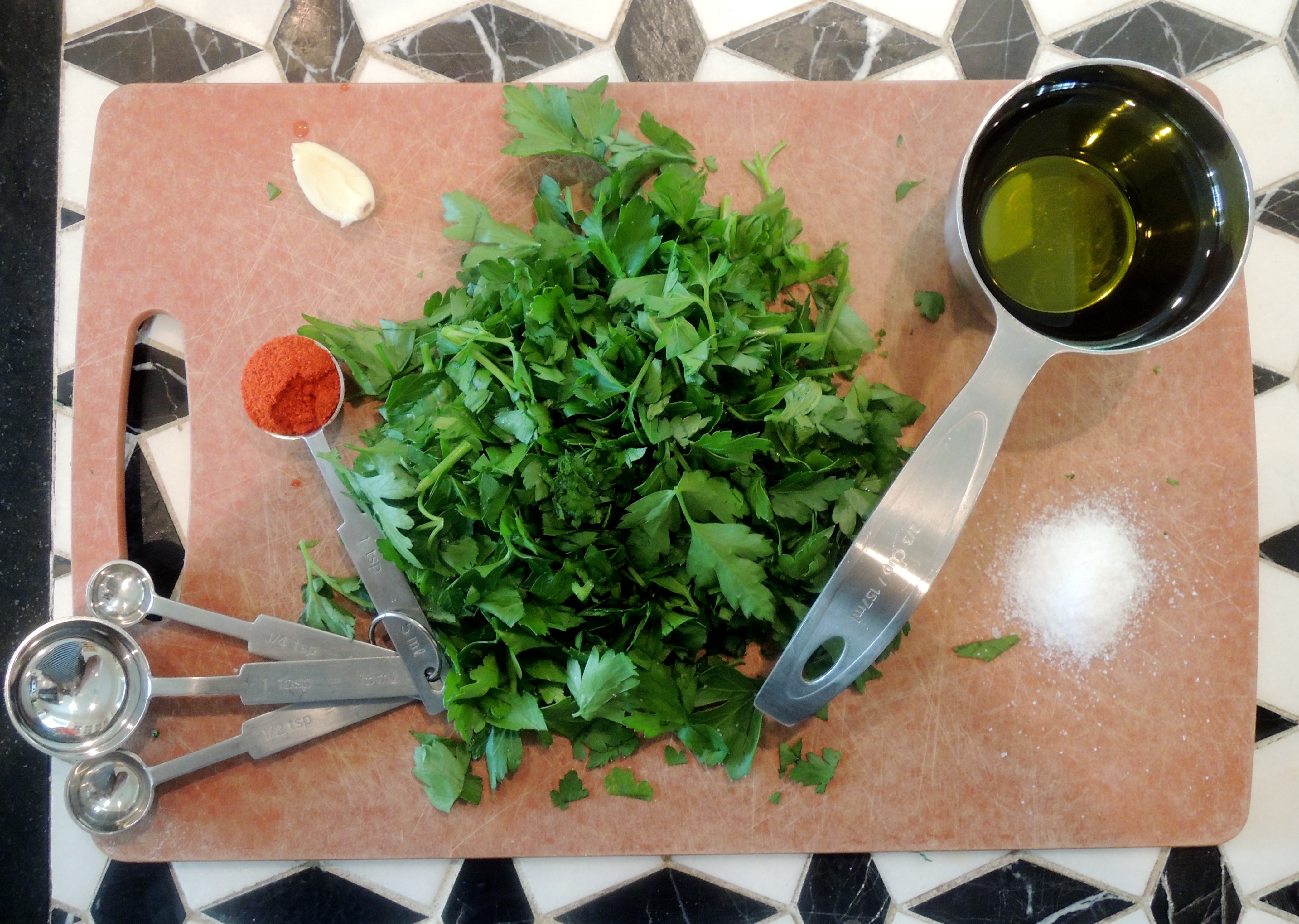 Ingredients:
Vigor Trigger: Click the pink for health benefits!
Directions:
Place all ingredients, but a handful of parsley,  in Vitamix or Cuisinart.
If using Vitamix, place settings on low and turn on until well chopped, without letting it get to a purée.
If using Cuisinart, pulse until well chopped, without letting it become a purée.
Taste, adjust seasoning by adding more salt, paprika or garlic.
Place in jar and pour more olive oil to cover. Let sit until ready to use…will last for over a week, if not more, in fridge. The longer it rests, the more flavorful it will become.
Use on steak, salmon, swordfish, chicken, a little mixed in your salad along with a vinaigrette.