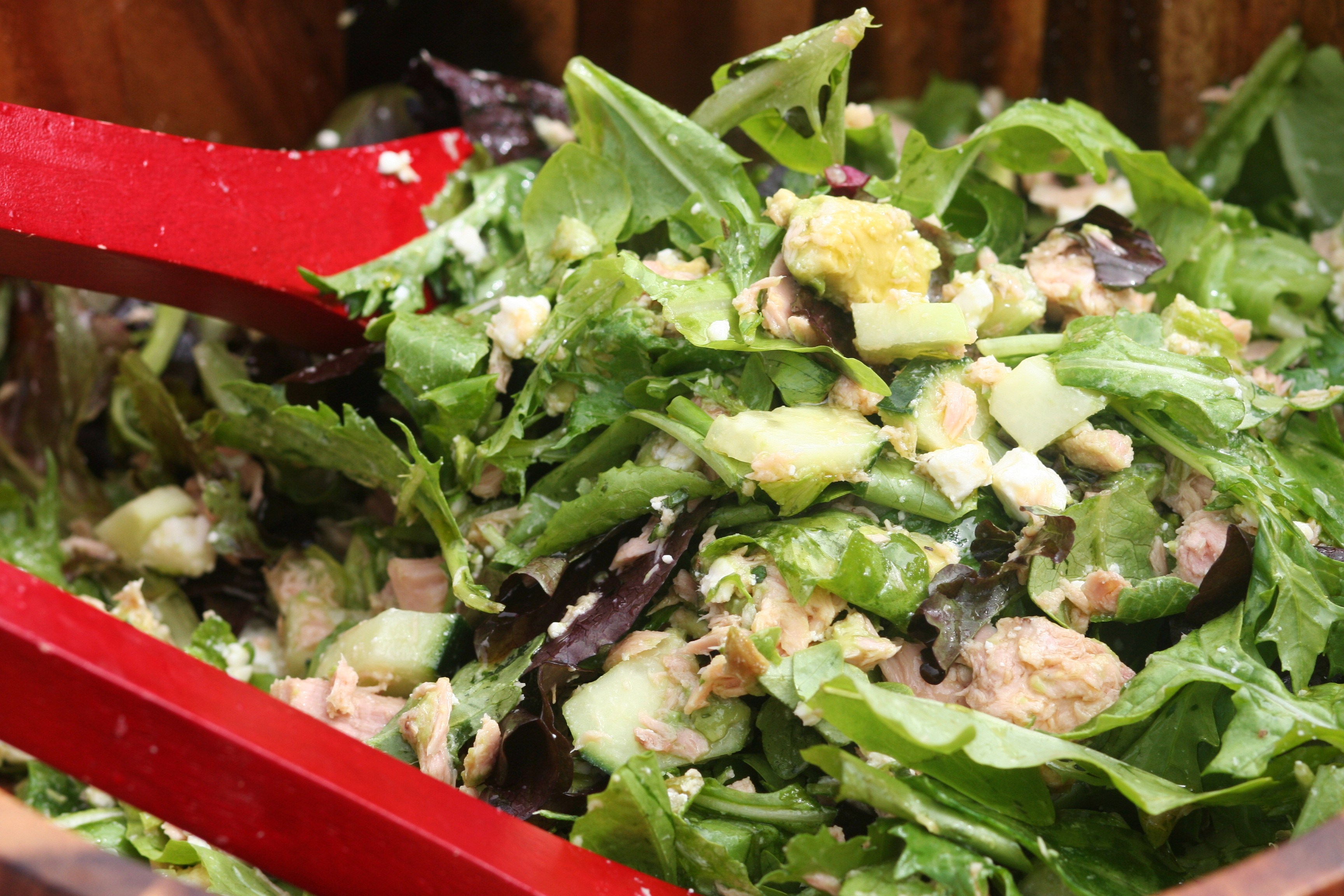 Spiel
This salad is named after world class chef Jeff Thickman of Florence, Italy. He is a family friend and was in town this week. I invited him, his partner Igor and friend Lissy down to Santa Monica and was planning on treating them to Shutter's for lunch and a view. Last minute they said they didn't want to go out and preferred to eat at my house.
Great. My mentor, my hero, personal chef to Zubin Mehta who has cooked for the likes of Clinton and Sting, was coming over for lunch and I had nothing in the house to eat! This is often when the best food comes to form: necessity is the mother of all invention apparently.
Needless to say they all loved it, thank God. What makes this particular salad special are the celery leaves and mint, both like background instruments that played perfectly into the harmony of the main dish. Ironically, the celery had been in my fridge for weeks and was well on its way to wilting, hence I used only the leaves. The mint was not in the best of shape either, but chopped up no one knew the difference. Please note that the tuna was Italian tuna packed in olive oil (from Costco, mind you) and is actually much, much better than even the best water packed stuff.
Though I dressed the salad with only olive oil, lemon and salt, I did serve some tzatziki on the side, which I realize that only food bloggers happen to have on hand in the fridge. But let me tell you, though not necessary, with the tzatziki – double yum.
MORE RECIPIES OF THIS TYPE: recipes, salads & sides
Meal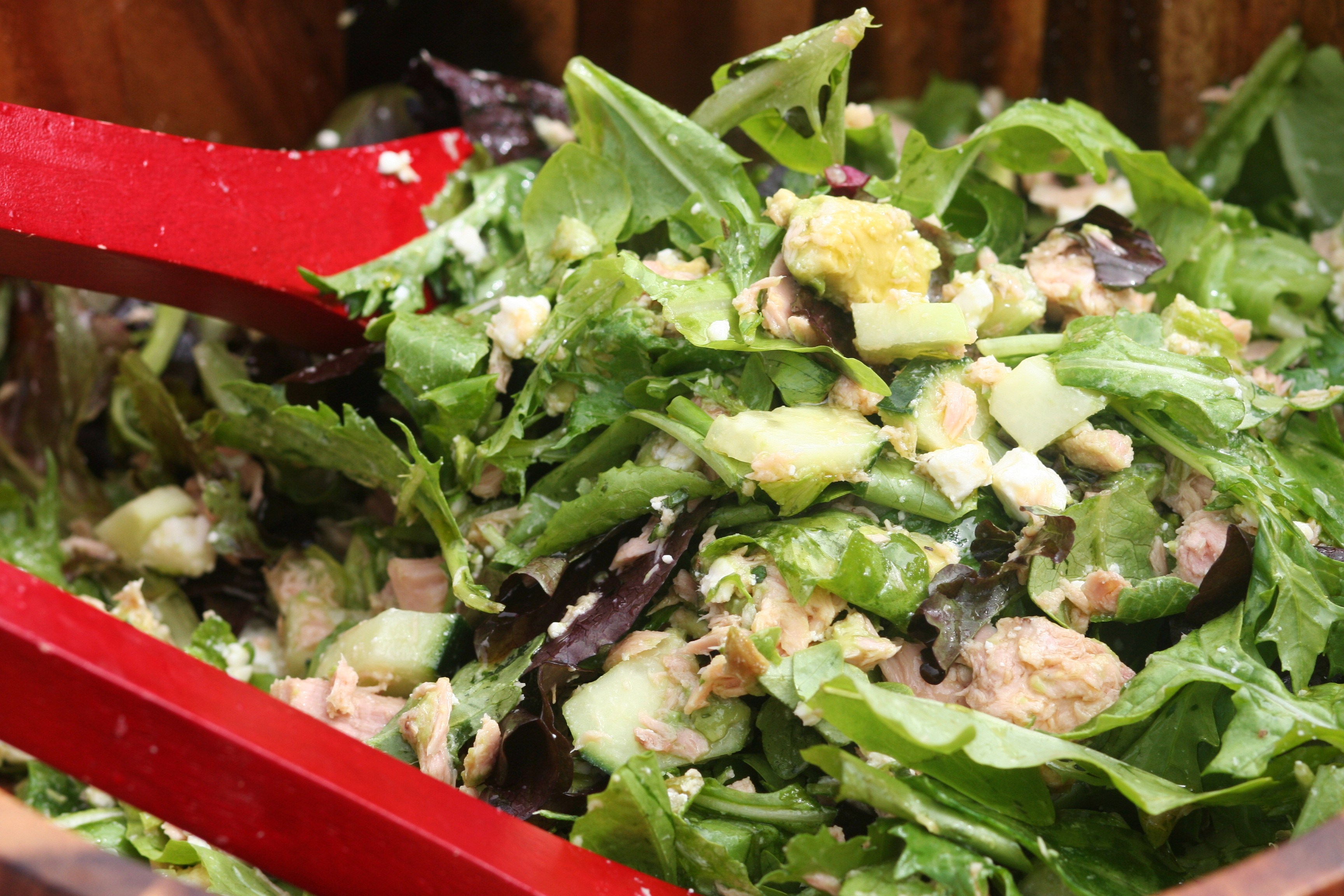 Ingredients:
Vigor Trigger: Click the pink for health benefits!
for 4-6
A large salad bowl filled with mixed greens
1 avocado
2 7 oz. cans of Italian tuna in olive oil (I get mine from Costco)
a small handful of celery leaves
a small handful of fresh mint
6 oz sheep's milk feta
1/2 – 1 cucumber, cubed (peeled and seeded if desired)
juice of 1 lemon
salt to taste (a good sprinkling)
Directions:
I think it's pretty self explanatory how to do this. But believe it or not I have had people ask me to give classes on how to make salads, and they are some of my closest friends so I poke fun only with love. Here you go:
Put the greens in the bowl.
Top with all the other dry ingredients.
Drizzle olive oil generously. (*Watch video on how to choose the best olive oil.)
Sprinkle with salt, pretty generously, and add the lemon juice.
Toss.
Taste.
Adjust seasoning.
If its too tangy you might need more olive oil.
If its too drab, you probably need more salt.
If its too salty, try a little extra lemon.
Enjoy the process – its ok to mess up. You can always make it again another time!
Enjoy the meal.