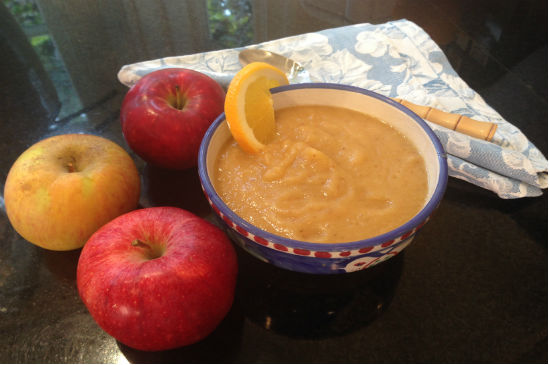 Spiel
When Jeff Appelbaum asked me to be one of the teaching chefs on his newly launched food channel, Salted, I jumped at the opportunity.  Appelbaum and I share a mission: to provide extraordinary education in the world of cooking.
This applesauce is so simple to make you will never be able to go back to the jarred stuff.  This goes perfectly with my potato latkes and my sweet potato latkes.
To read more about my Hannukah recipes and Salted TV visit the Jewish Journal.
MORE RECIPIES OF THIS TYPE: appetizers, desserts, gluten-free, jewish, recipes, salads & sides
Meal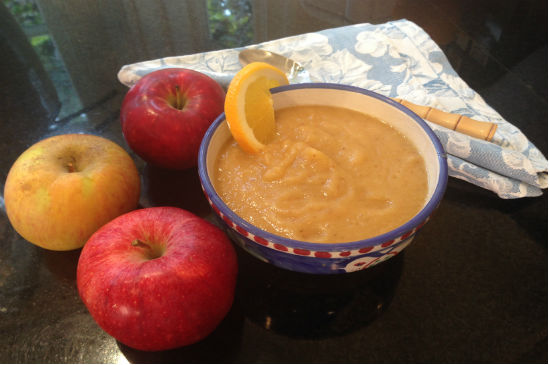 Ingredients:
Vigor Trigger: Click the pink for health benefits!
Makes 2 cups applesauce
Directions:
Peel apples and cut in half. Remove core.
Cut pear in half and remove core. (Leave skin on)
Places fruit in a baking dish and squeeze a half of an orange on top.
Bake at 350F for 35-45.
Place fruit in your food processor and pulse until well mixed. Juice another orange and a half in there and mix. Taste. Add more orange juice if desired.