Spiel
Not all Tzatzkiki are not created equal. What makes this one so good is that it is brightened by lemon and a touch of olive oil which brings all of the flavors together.
This recipe is a must with my lamb skewers.
TAGS: cucumber, easy recipe, garlic, gluten-free, healthy, lamb skewers, lemon, olive oil, Persian food, tzadziki, yogurt
MORE RECIPIES OF THIS TYPE: ethnic, gluten-free, recipes, salads & sides, stuff even a shlemazel can make, Vegetarian
Meal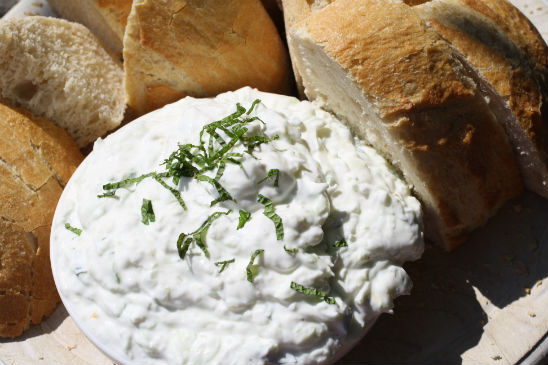 Ingredients:
Vigor Trigger: Click the pink for health benefits!
Directions:
Grate cucumber in medium size holes of a grater
Grate the garlic in small holes of a grater.
Squeeze the juice out of the cucumber and put the pulp in a bowl.
Add the yogurt, mint, garlic, lemon, salt and pepper and mix. Stir in the olive oil.
Taste. Is anything missing? Add more salt or lemon or even garlic to reach your own perfection