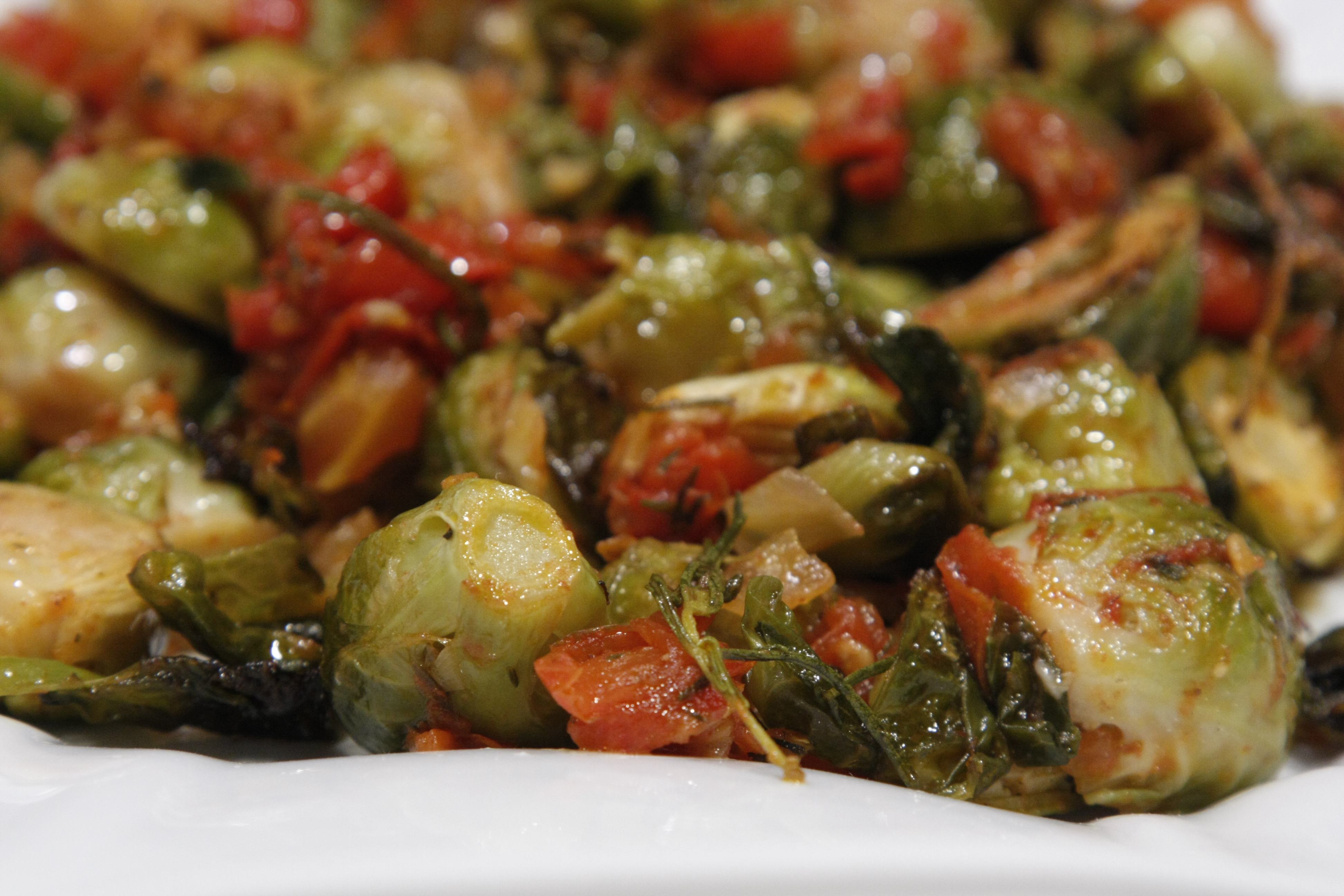 Spiel
Meal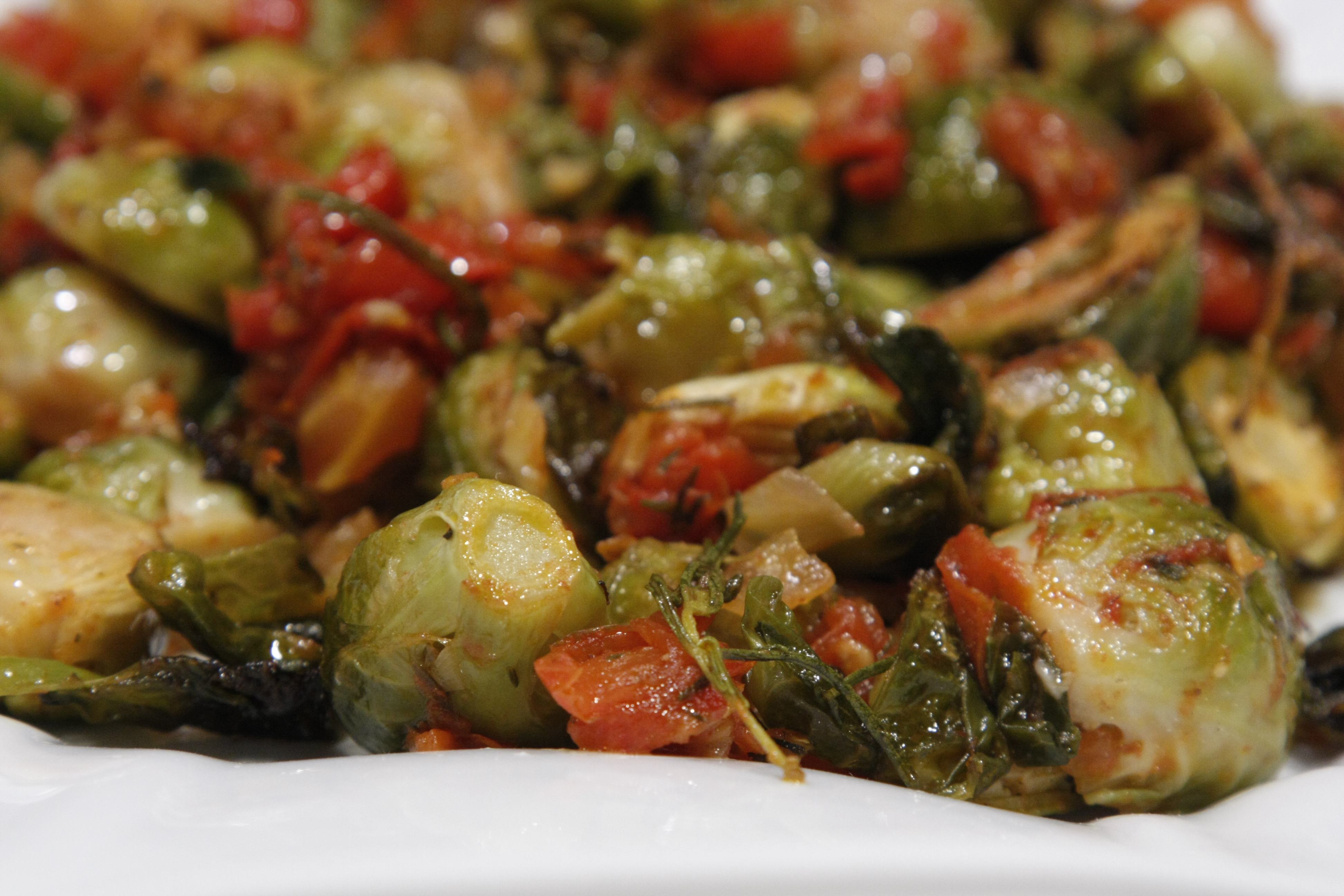 Ingredients:
Vigor Trigger: Click the pink for health benefits!
1 ½ pounds Brussels sprouts (about 30 sprouts)
3 vine ripened tomatoes, cut into ½ inch pieces
2 -3 large shallots cut into ½ inch pieces
1 teaspoon dried thyme
6 one-inch pieces of fresh rosemary
4 cloves garlic, peeled and cut in half lengthwise
¼ cup extra virgin olive oil
1 teaspoon kosher salt
generous ground pepper
Directions:
Preheat oven to 400°F.
Cut off brown end tips of Brussels sprouts and pull off any yucky looking yellowish leaves.
Put Brussels sprouts, tomatoes, shallots, garlic, and rosemary in a casserole dish.
Drizzle with olive oil.
Sprinkle with thyme and salt. Grind fresh pepper.
Use your fingers to mix and lick fingers to test seasoning. Adjust if needed.
Make sure the rosemary and garlic pieces are evenly dispersed throughout casserole.
Bake for 45 minutes.